Events in Chicago – Chicago Events Calendar
March 2019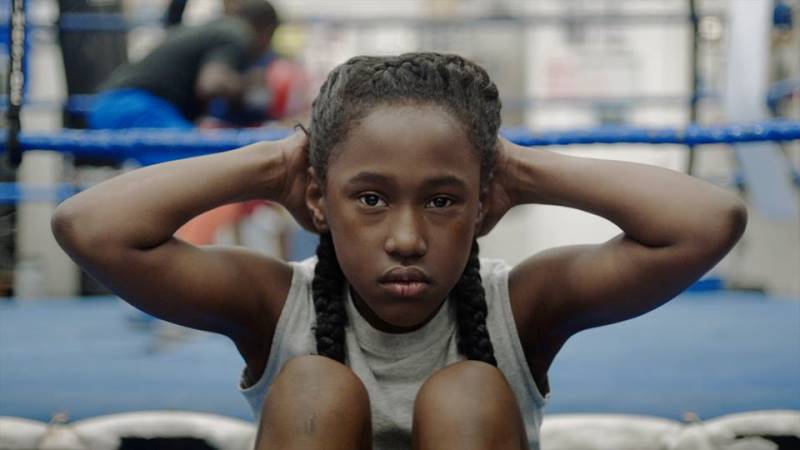 Chicago Feminist Film Festival
27 Feb-1 March / Film Row Cinema
With equal rights a hot-topic right now, this festival is very much on-trend. Across three days. visitors can see movie screenings tackling issues of gender, sexuality, race, and other forms of inequality.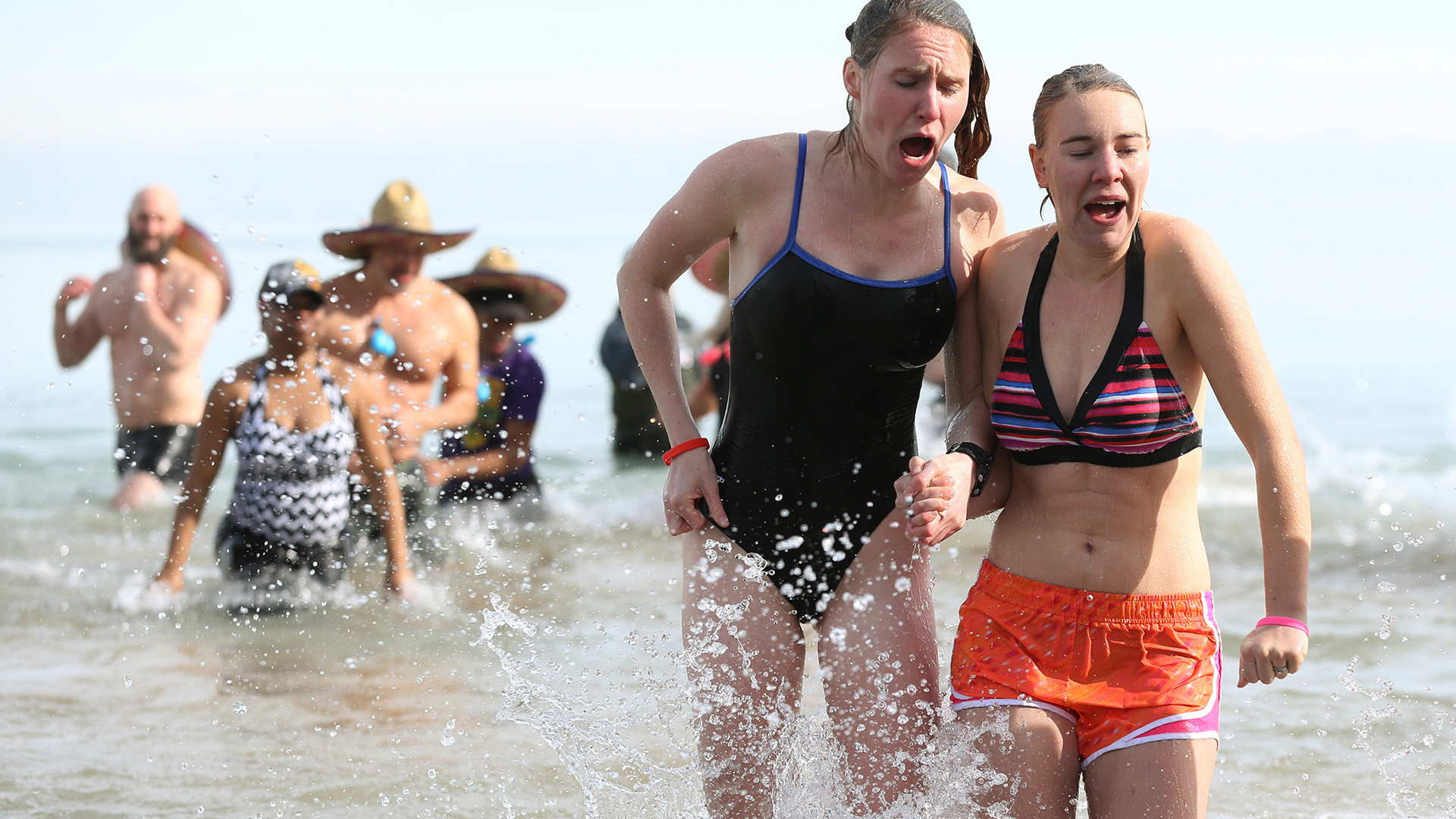 Chicago Polar Plunge
3 March / Lake Michigan
Join thousands of brave and fearless souls as they wade into the cold waters of Lake Michigan, all in the name of charity. Or simply watch from shore and join the after party with lashings of music and food.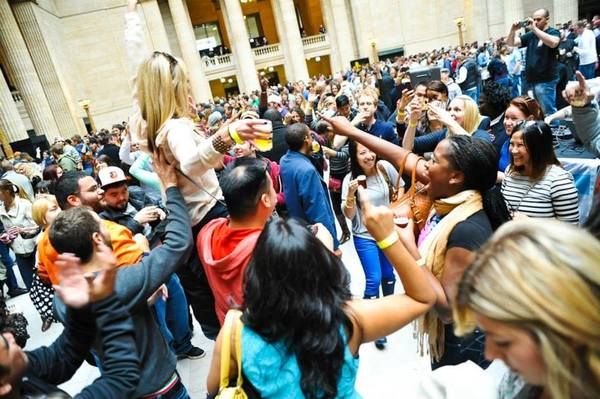 Chicago Beer Festival
9 March / The Field Museum
Lovers of the amber nectar can come and enjoy a huge array of beer tastings, along with foodie offerings and pumping live music. The festival is open to people aged 21 and over.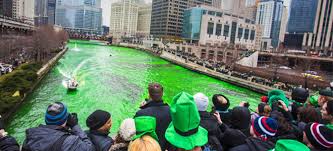 Dyeing of the Chicago River
16 March / Michigan Avenue Bridge, Loop
A tradition since 1962, representatives of the Journeymen Plumbers Local Union 130 pour dye into the Chicago River to mark St. Patrick's Day, turning the water a bright shade of green. Snag a spot along the Riverwalk for the best views.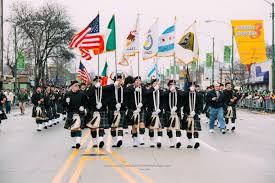 South Side Irish Parade
17 March / Western Avenue
Unlike Chicago's downtown parade, this annual St. Patrick's Day celebration actually takes place on the holiday it honours. Visitors can come and marvel at a procession of floats, bagpipes and marching bands.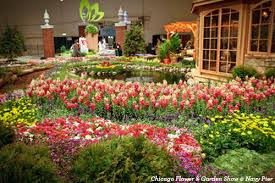 Chicago Flower & Garden Show
20-24 March / Navy Pier
Mark the arrival of spring in Chicago at this popular show, featuring horticulture-themed seminars, manicured gardens, hands-on projects for kids, cooking demos, and an array of plant-related souvenirs to peruse and purchase.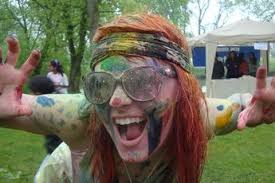 Holi Festival of Colors
23 March / Aon Grand Ballroom, Navy Pier
The Chicago edition of this annual globe-trotting festival features Indian music and performances Wear a white shirt that you're happy to be permanently stained if you fancy joining the traditional throwing of coloured powder.
Shamrock Shuffle
24 March / Grant Park
Shake off the winter cobwebs by embarking on an 8k run, or a 2-mile walk, along with thousands of participants dressed up in St Patrick's Day green . Then join a post-race party, featuring live music and refreshments.
April 2019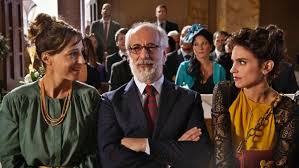 Chicago European Union Film Festival
1-4 April / Gene Siskel Film Center
Movie lovers will descend on the Gene Siskel Film Center for more than 60 new feature film screenings hailing from the 28 (soon to be 27?) nations of the European Union.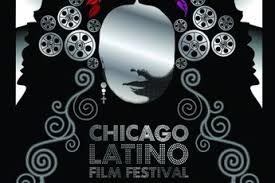 Latino Film Festival
1-11 April / Venues across Chicago
See over 100 films from Latin America, Brazil, South America, Spain, Portugal, and the U.S. during this action-packed film festival that focuses on Latin-language movies.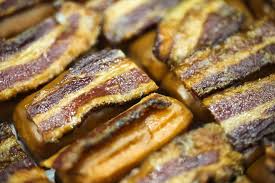 Baconfest
5-6 April / Venues across Chicago
With a vast number of Chicago restaurants and breweries taking part, each offering their own bacon-themed dish or drink for the occasion, this bacon extravaganza is heaven for lovers of delicious piggy treats.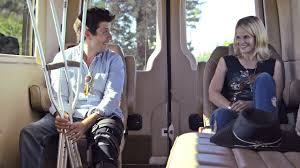 Chicago Comedy Film Festival
5-7 April / Columbia College
Funny feature films, short films, and student films bring lovers of comedy together for this hugely popular annual mirth fest which celebrates humour on the silver screen.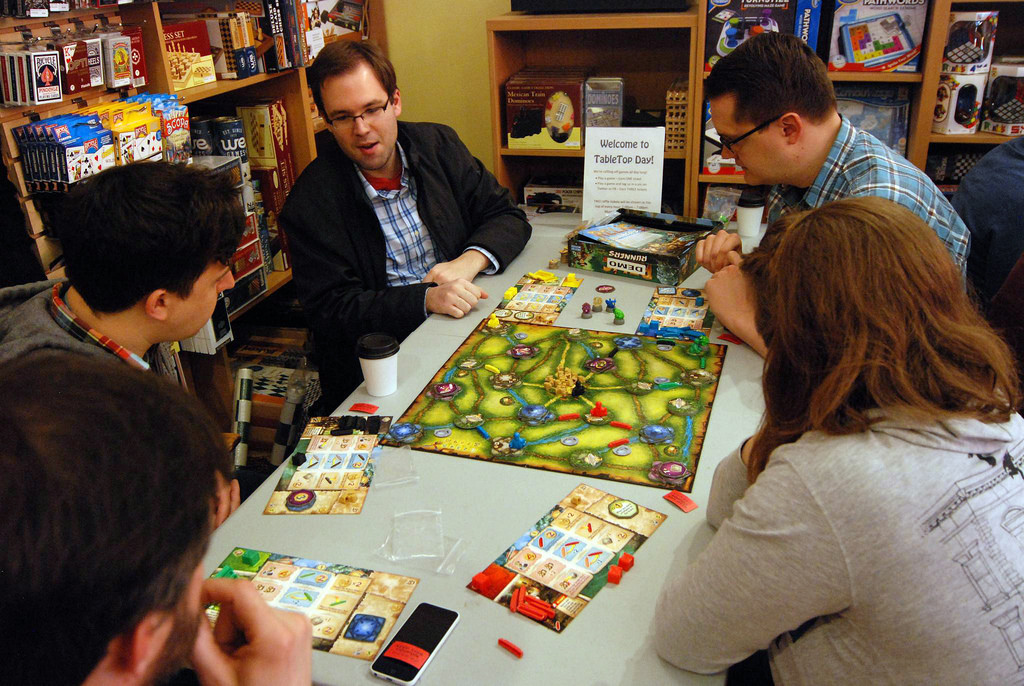 International Game Night
6 April / Dank Haus German American Cultural Center
Play traditional games and purchase ice cream sundaes, German beer, and international food on the fifth floor of the Dank Haus German American Cultural Center.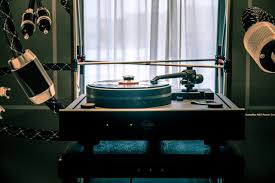 Audio Expo
12-14 April / Renaissance Schaumburg Convention Center
Industry leaders descend on this show, which features 400 vendors showcasing high-end audio equipment such as headphones, speakers, turntables, musical instruments and amps. There are also multiple listening rooms, live concerts, and lectures.
Heroes & Villains Fan Fest
19-21 April / Rosemont Convention Center
For three full days, visitors can celebrate comics, sci-fi, TV, and movies with guest actors, panel discussions, costume contests, role-playing, and numerous vendors.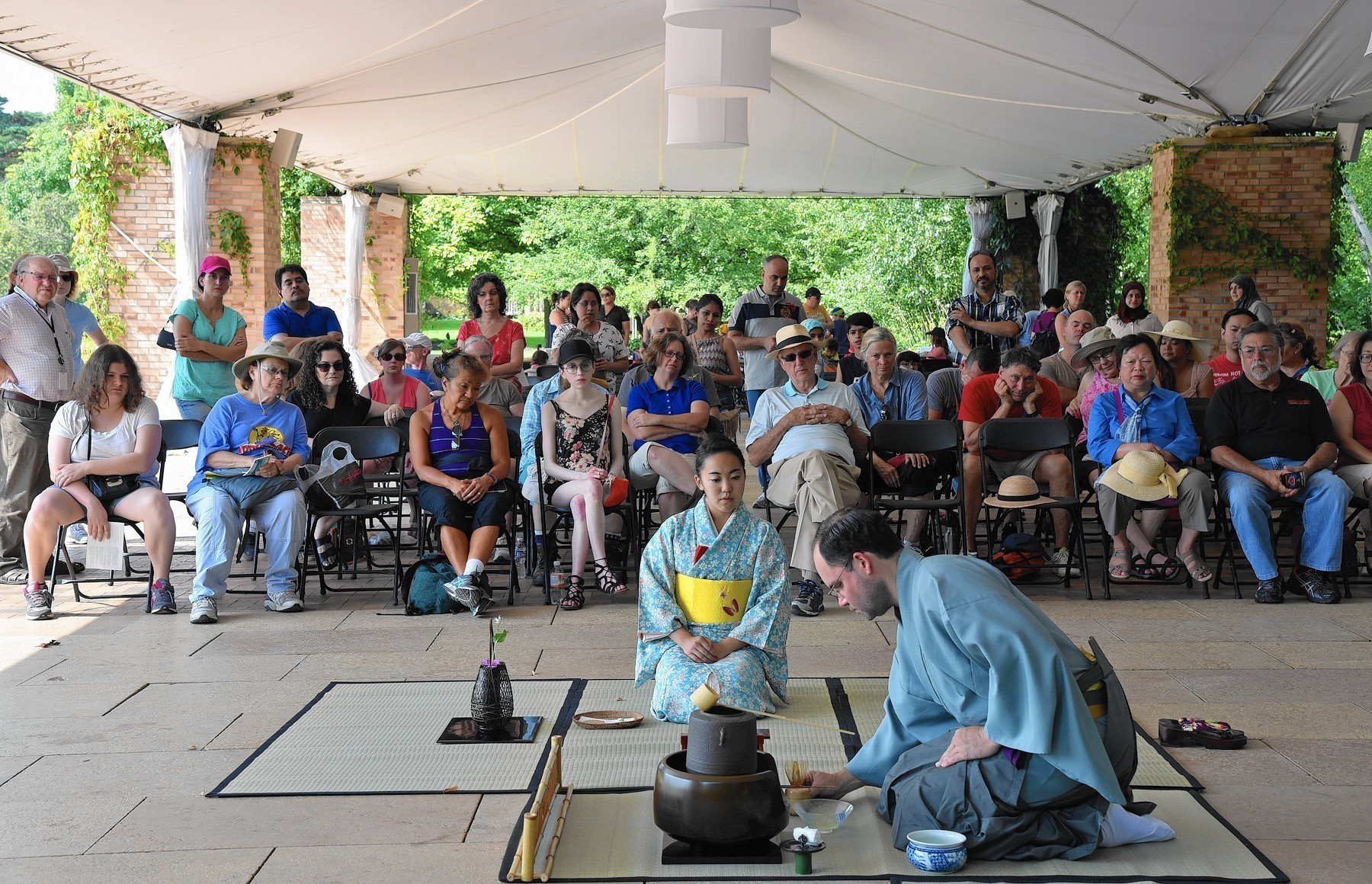 Malott Japanese Garden Spring Festival
27-28 April / Chicago Botanic Garden, Glencoe
Learn about children's celebrations in Japan, listen to koto harps and shakuhachi flutes, hear folktales, and watch a tea ceremony at the Chicago Botanic Garden.
May 2019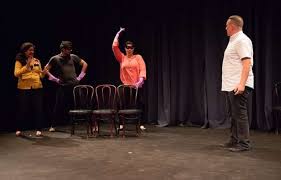 The Chicago Nerd Comedy Festival
2-5 May / Stage 773, Belmont Avenue
If you love comedy about nerdy subjects like Star Trek, Dungeons and Dragons, Buffy the Vampire Slayer, and Jane Austen, this festival will leave you begging for more.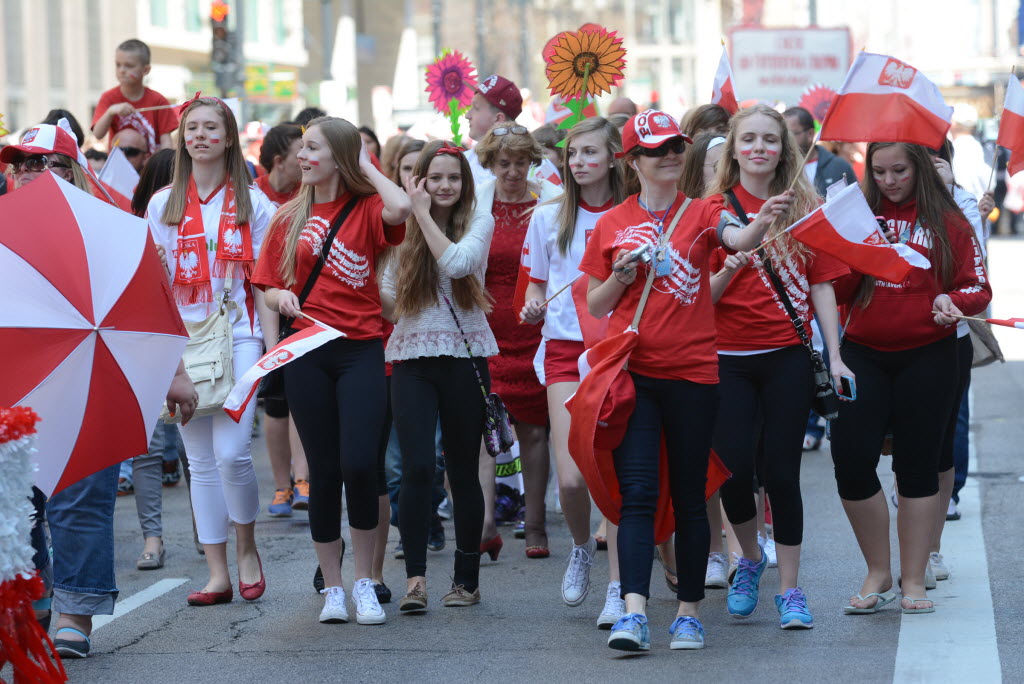 Polish Constitution Day Parade
4 May / South Columbus Drive
Celebrating the ratification of the Polish constitution way back in 1791, this fun-packed annual occasion is billed as the biggest Polish parade outside of Poland.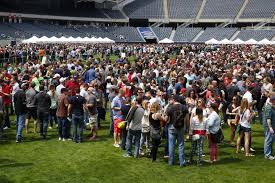 Chicago Beer Classic
4 May / Soldier Field
Hundreds of mouth-watering beers, delicious food vendors, plus games and other activities can be found on the green grass of Soldier Field. For ages 21 and over.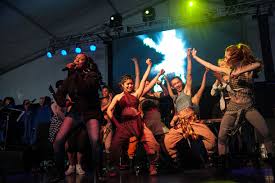 Manifest
10 May / Columbia College
Come and join this full day of student art, live performances, fashion shows, original game design, and literary readings in and around Columbia College. Admission is free.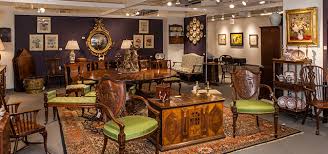 Chicago Antiques + Art + Design Show
16-19 May / Chicago Merchandise Mart
This action-packed show plays host to more than 100 vendors of fine antiques and decorative & fine arts on Floor 7 of the Chicago Merchandise Mart. Pick up gifts and souvenirs or simply admire the wares on display.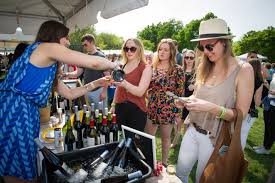 Lincoln Park Wine Festival
17-19 May / Jonquil Playlot Park
Taste more than 80 wines at this acclaimed festival, where you'll find tented wine and food pavilions, live music, and an array of creative crafts.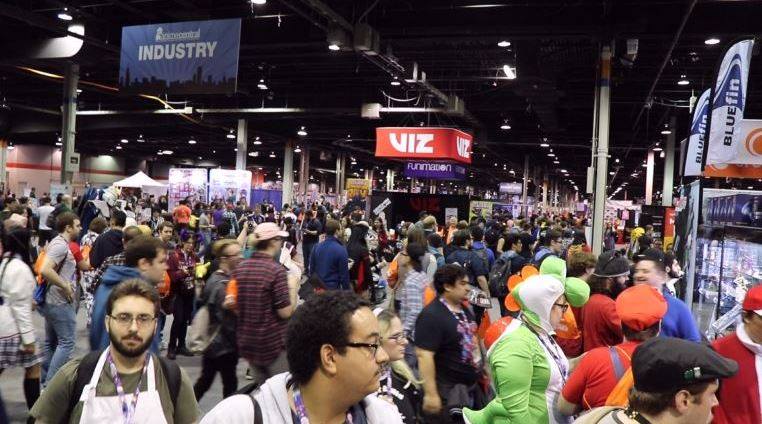 Anime Central
17-19 May / Hyatt Regency O'Hare & Donald E. Stephens Convention Center, Rosemont /
Billed as the largest Midwest anime, manga, and Japanese popular culture convention, this event draws a global crowd of Anime lovers, industry professionals and media.
Día del Niño Family Festival
18 May / Venues across Chicago
Celebrate Mexican culture and family health at this fun-filled, one-day festival. Amble around Harrison Park with children in superhero costumes, followed by games, art, health screenings, and fitness activities.
June 2019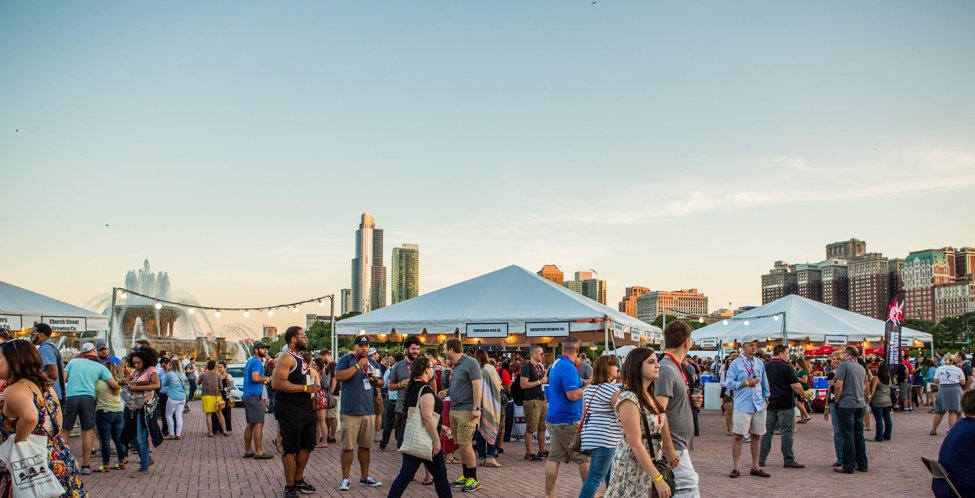 Chicago Ale Fest
1 June / Butler Field, Grant Park
More than 80 craft breweries pitch up with 200 beers, much to the delight of all who attend. There's also live music and restaurant food on offer.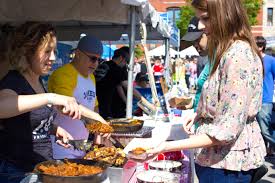 Wingout
1-2 June / St. Michael's Church
A ticket to this event at Chicago's at St. Michael's Church includes 20 varieties of chicken wings, plus a beverage (beer, wine, or soda). There's also live reggae music to enjoy.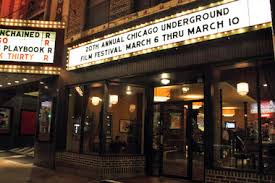 Underground Film Festival
5-9 June / Logan Theatre
Independent, experimental, and documentary films from around the world are shown at this popular annual festival, with many screenings followed by buzzing after-parties.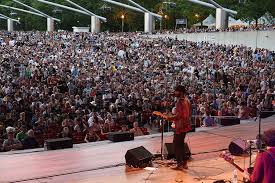 Chicago Blues Festival
7-9 June / Millennium Park
One of the world's most renowned Blues Festivals, this acclaimed event brings top talent to Millennium Park, with the music continuing late into the night at city clubs. Admission is free.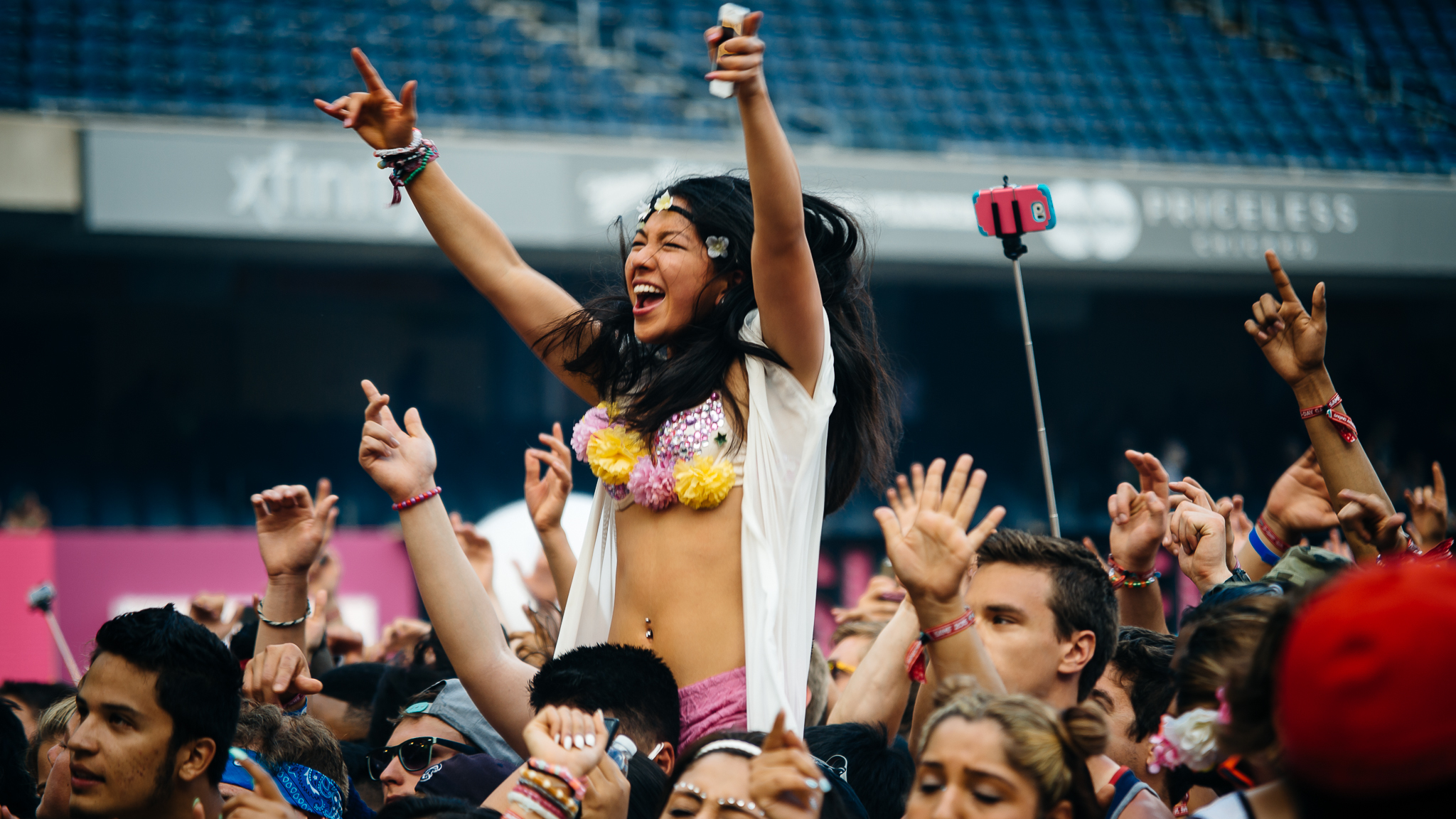 Spring Awakening Music Festival
7-9 June / Addams/Medill Park
Drawing some 85,000 revellers each year, this pumping music festival plays host to the very best in electronic dance music (EDM), with some of the world's top DJs appearing. There are also multiple food trucks.
Printers Row Lit Fest
8-9 June / Dearborn Street
Shop from hundreds of booksellers, attend a myriad of literary events and get books signed by their authors at this popular festival, said to be the largest free outdoor literary festival in the Midwest.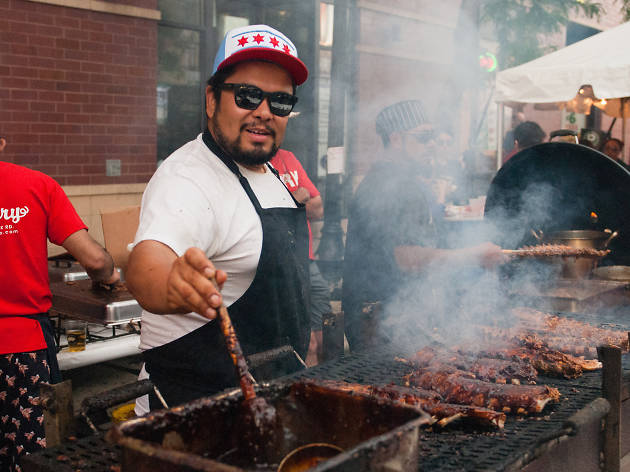 Ribfest Chicago
14-16 June / Lincoln Avenue
Brave the crowds, heat, and smoke to witness the crowning of Chicago's best BBQ, a title contested by 13 Chicagoland restaurant. There are also numerous live bands and a weekend kids' area.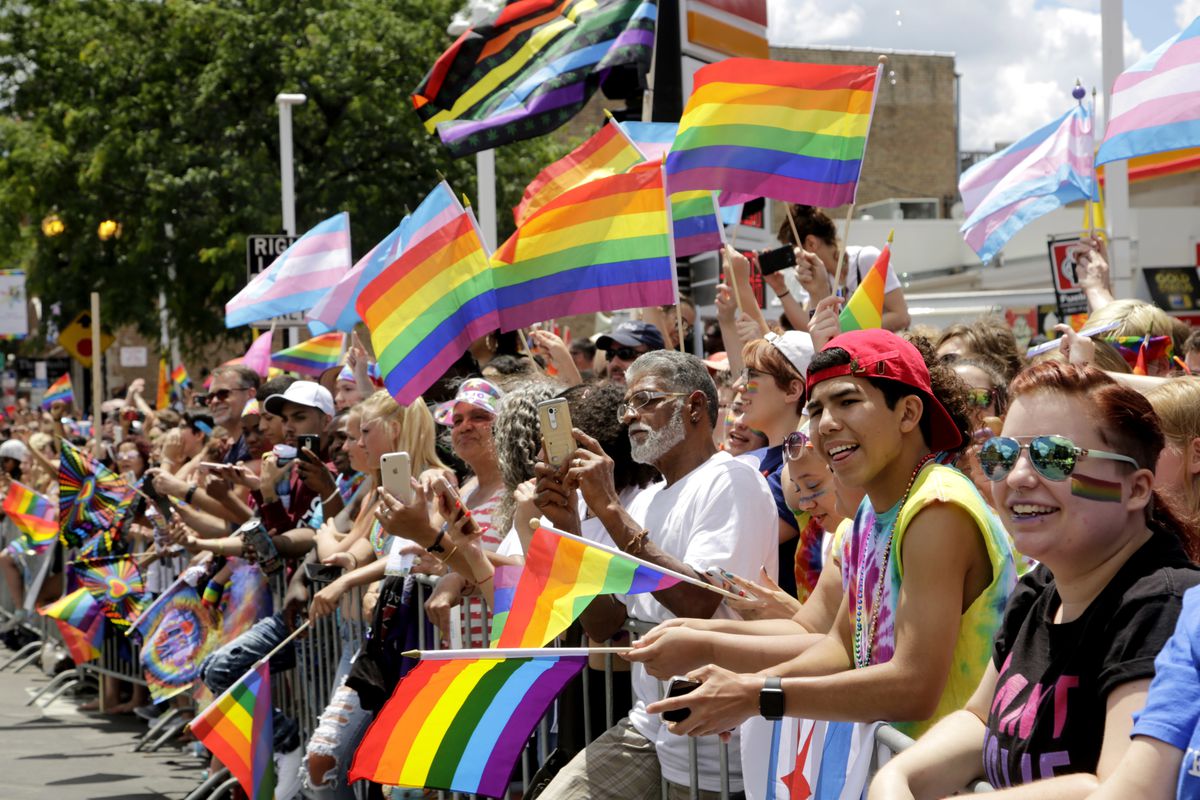 Pride Fest
22-23 June / Halsted Street & Waveland Avenue
This huge weekend street festival celebrates gay and lesbian pride with dance and pop music on three stages, plus vendors of food, drinks, and arts & crafts.
September 2019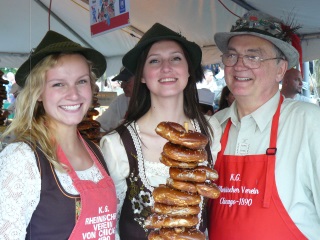 German-American Oktoberfest
6-8 September / Western and Leland Aves, Lincoln Square
Taking place under two large tents, this fun-packed festival features a veritable feast of German food, music and dancing in honour of German culture and heritage.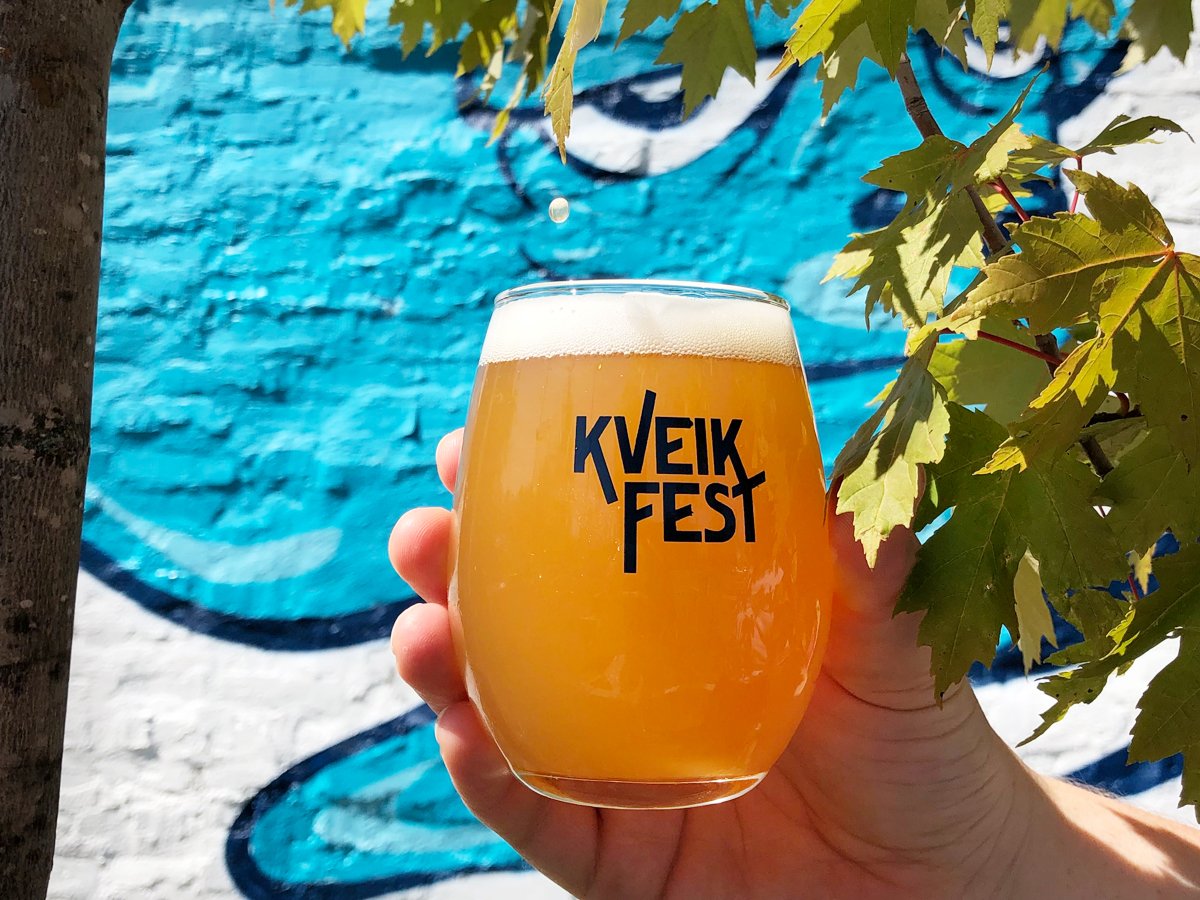 Kveik Fest
7 September / District Brew Yards
The first edition of this beer festival centres around a Norwegian farmhouse ale yeast called kveik that recently became available to US brewers. Come and sample a line-up of local breweries who'll all be showcasing their creations at the festival.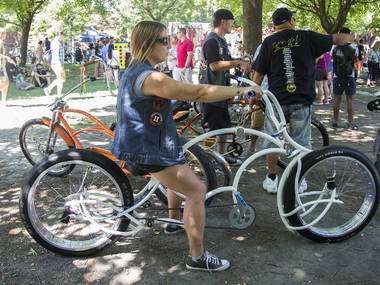 Chicago Bike Revolution
7 September / Humboldt Park Boathouse, Humboldt Park
This beer and biking festival will feature a bike parade to kick off the day, plenty of cold beverages and stage music, plus an appearance from local marching band Mucca Pazza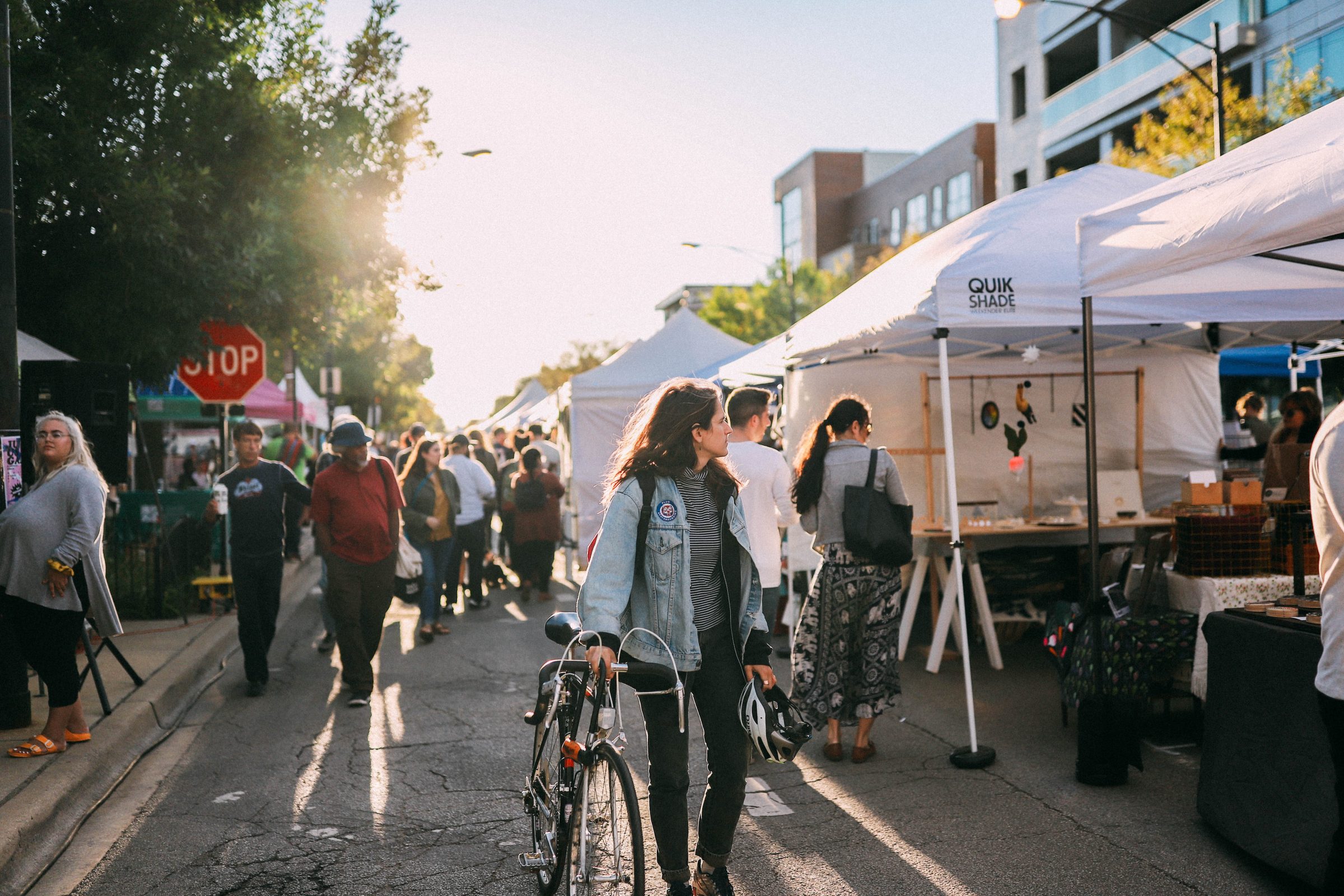 Renegade Craft Fair
7-8 September / Division Street, Wicker Park
Craft makers from across the nation will be selling their handmade art and wares, including jewellery, pottery, prints, T-shirts and more, at this bustling two-day fair.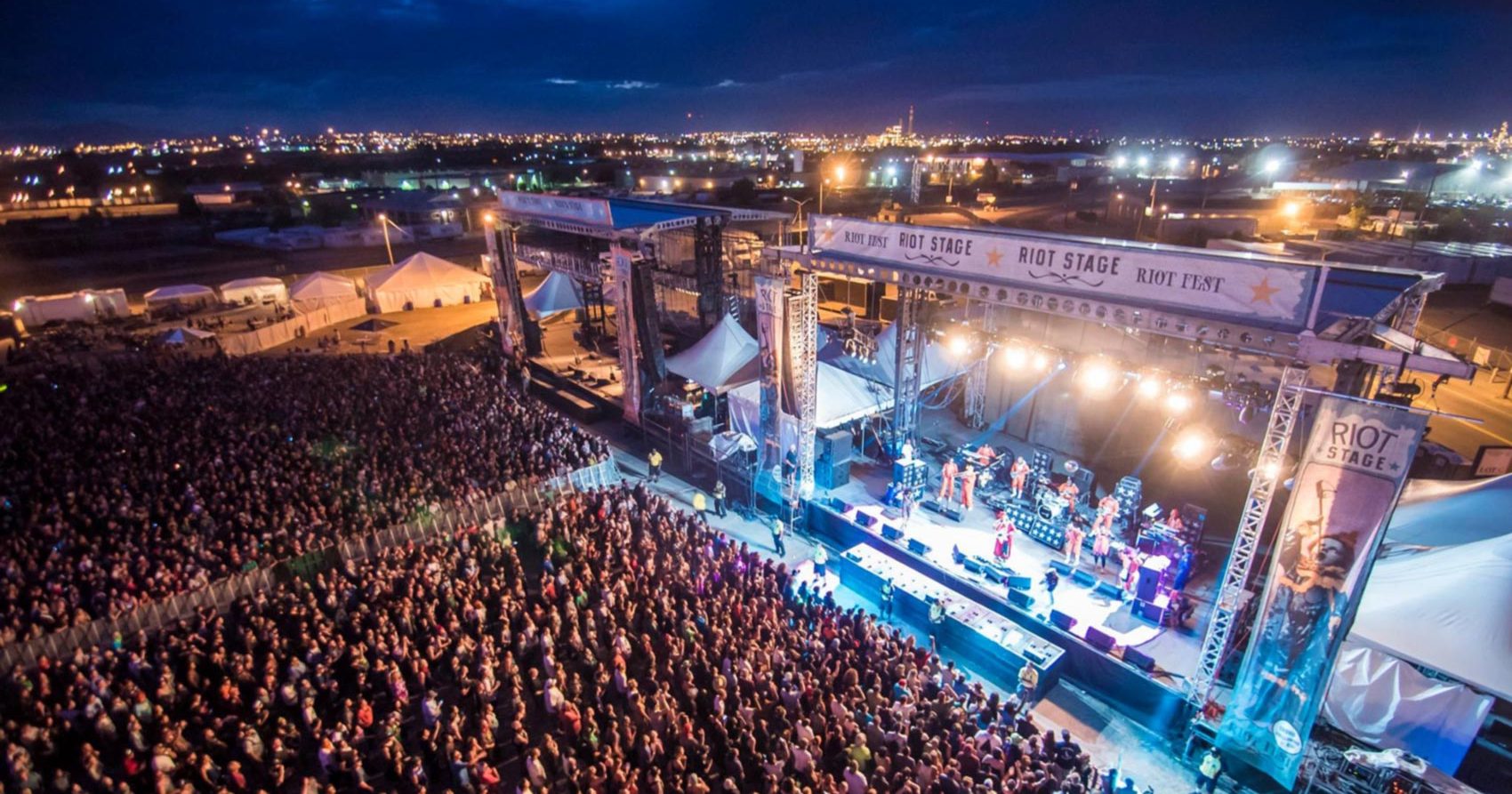 Riot Fest
13-15 September / Douglas Park, North Lawndale
Riot Fest once again brings a superb line-up of rock, hip-hop and punk acts to Douglas Park for a three-day carnival of music. Headliners this year will include Blink-182, Slayer, Flaming Lips, and Patti Smith.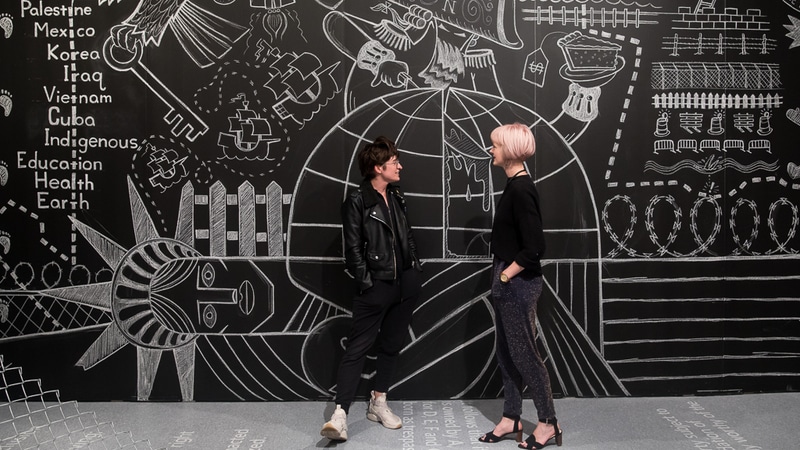 EXPO Chicago
19-22 September / Navy Pier
The International Exposition of Contemporary and Modern Art returns for 2019, hosting more than 100 of the world's prominent contemporary galleries and their towering installations, sprawling canvases and intriguing sculptures.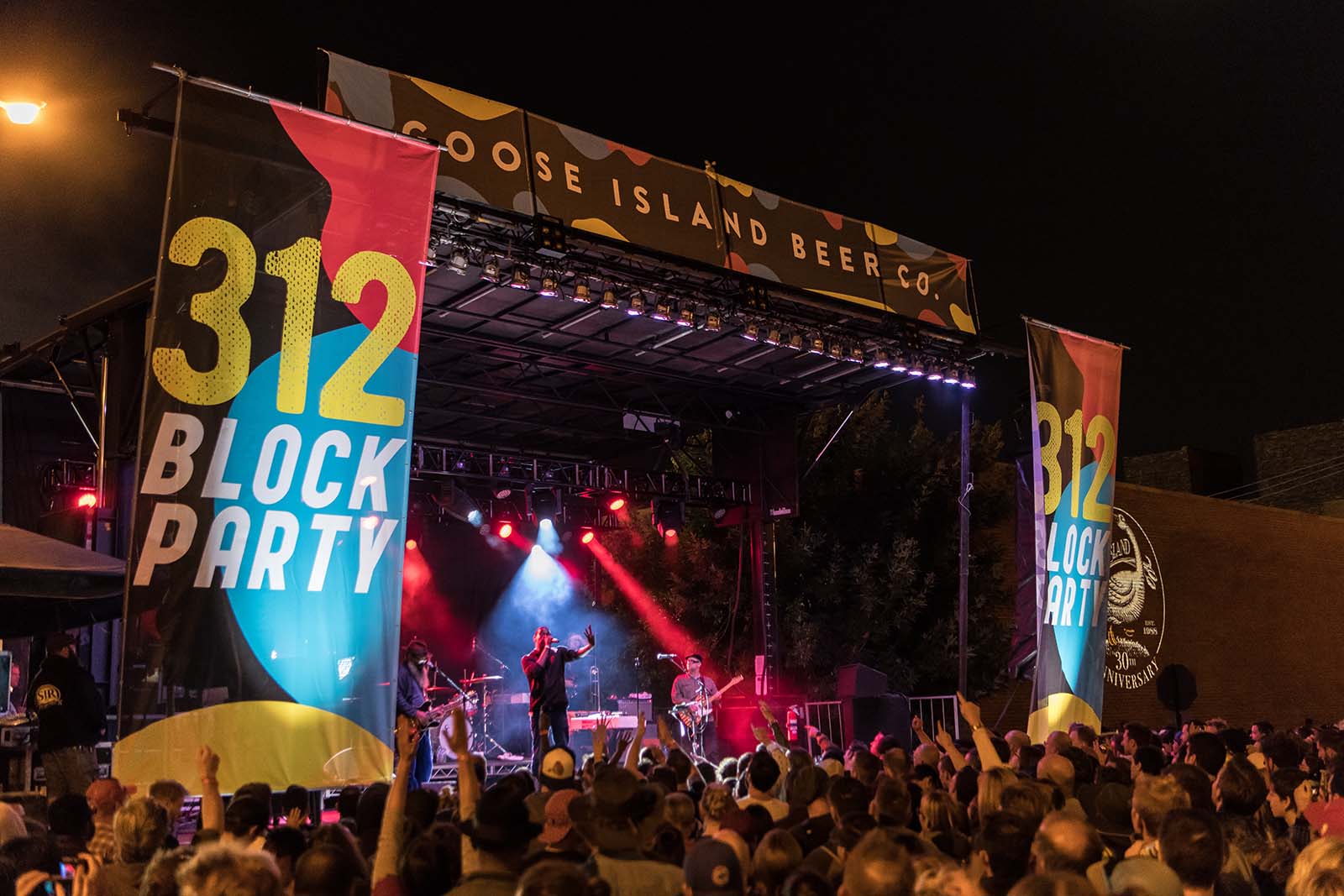 312 Block Party
20-21 September / Goose Island Brewery, United Center
Goose Island's annual end-of-the-summer soirée will once again feature a top notch line-up of performers, along with food truck fare and plenty of beer.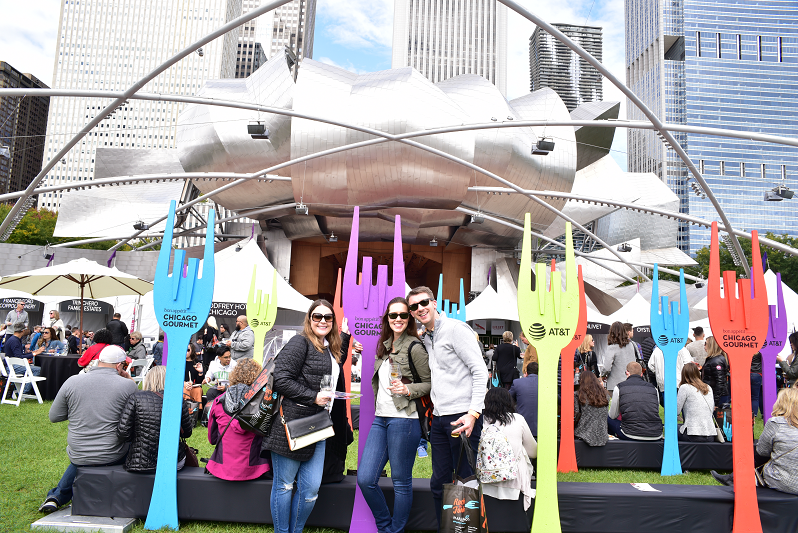 Chicago Gourmet
27-29 September / Millennium Park
Cooking demos, tasting pavilions, wine sampling and local celebrity guest appearances are just small snippets of what you'll discover at this 3-day foodie extravaganza.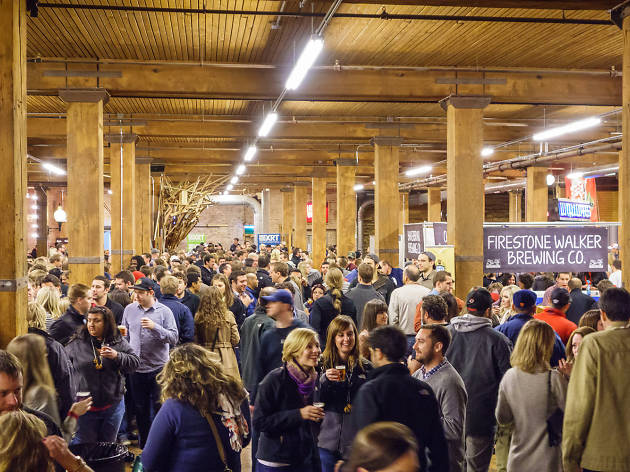 Beerhoptacular
28 September / Vertiport Chicago, Little Italy, UIC
One of Chicago's biggest craft beer festivals sets up in a helicopter hanger this year, offering more than 150 different brews to taste over the course of an afternoon. There's also a homebrew competition and plenty more.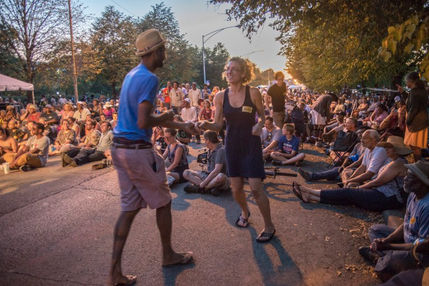 Hyde Park Jazz Festival
28-29 September / Venues across The Loop
With a strong focus on local performers, this acclaimed festival takes over venues throughout the South Side neighbourhood, welcoming two days of top class jazz shows from a diverse mix of names from Chicago's vibrant jazz scene.
October 2019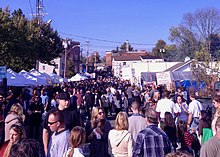 Apple Fest
5-6 October / Lincoln Avenue
Pick up some delectable apple pie and cider, treat your ears to local music, and let the little'uns loose in the kids' zone at this fun-filled 2-day festival.
Chicago Ultimate Women's Expo
5-6 October / Rosemont Convention Center
Women of all ages are invited to come and listen to celebrity speakers, observe chef demos, and browse beauty and health products from hundreds of vendors at Rosemont Convention Center.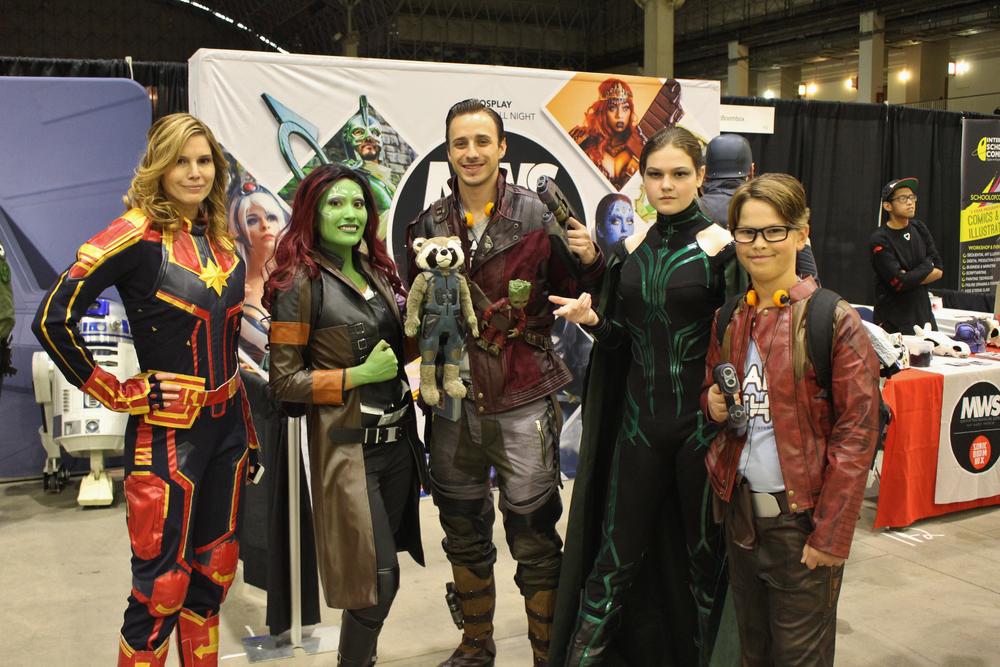 ACE Comic Con Midwest
11-13 October / Rosemont Convention Center
Every year comic fans flock to this two-day event featuring superheroes, comic creators, WWE wrestling superstars, panel programming, and 100+ vendors flogging their comic-themed wares.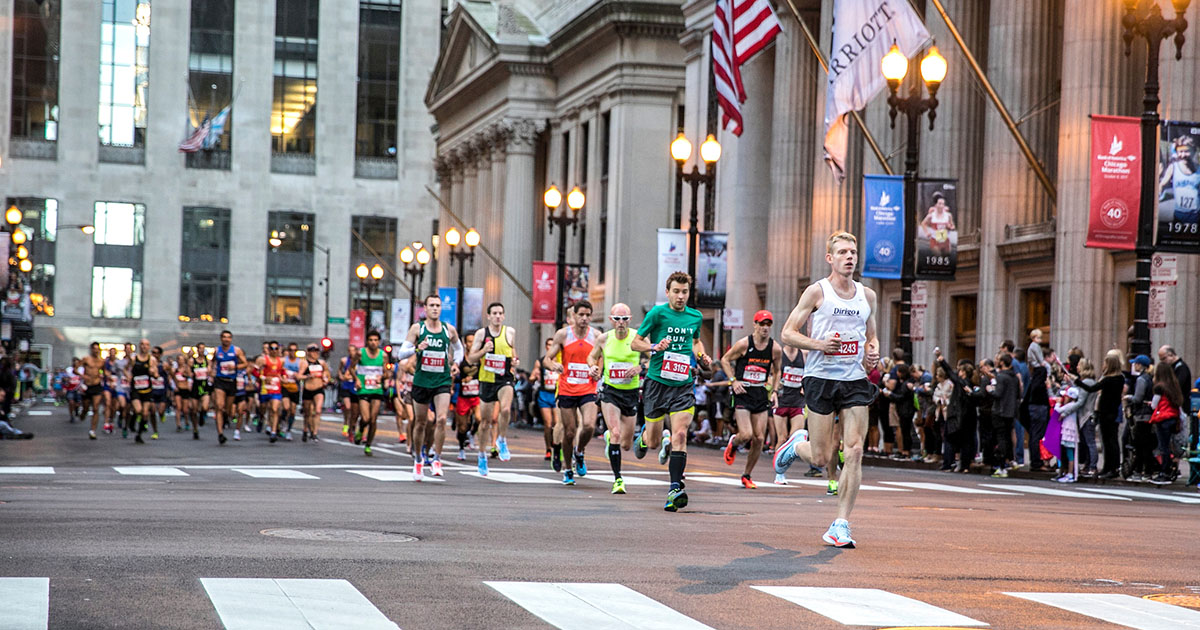 Chicago Marathon
11-13 October / Grant Park
Whether you want to participate or watch from the sidelines, this is one of the world's most famous marathons, with spectators lining the route that starts and ends in Grant Park. There's also a post-race party in Butler Field.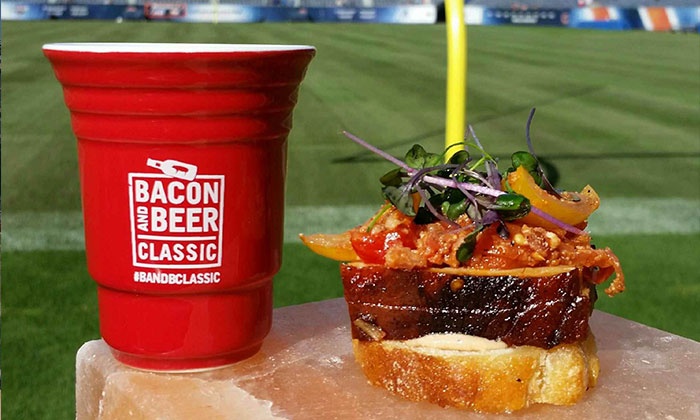 Bacon & Beer Classic
12 October / Soldier Field
Come and savour a huge array of bacon-inspired treats rustled up by local restaurants, as well as lashings of locally produced craft beer, music, and interactive games.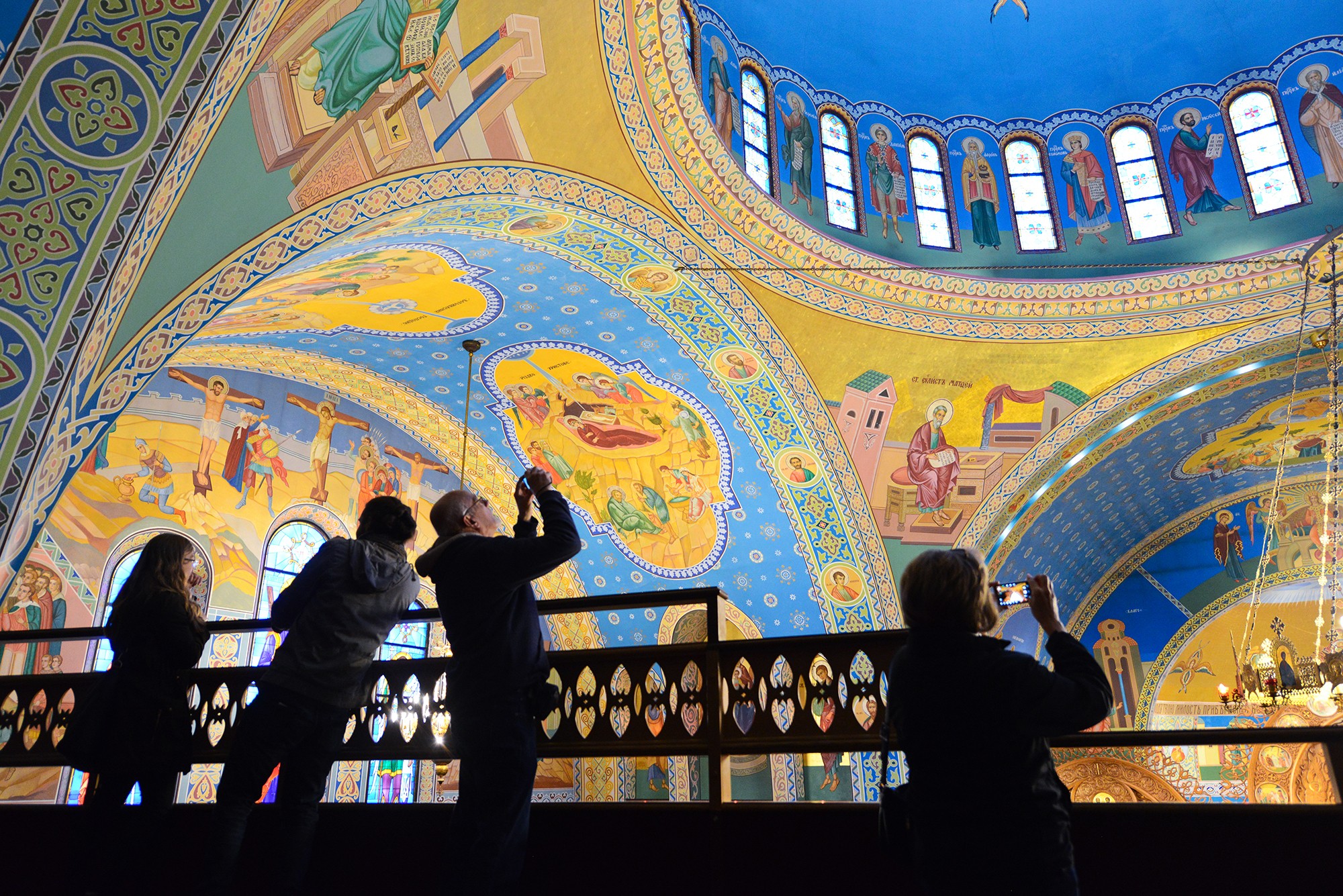 Ideas Week
12-17 October / Venues across Chicago
A week dedicated to the power and potential of ideas, visitors will find a diverse selection of talks, labs, and dinners, all featuring inspirational thought leaders from across the world.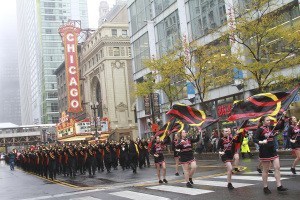 Columbus Day Parade
14 October / State Street
Chicago's Columbus Day Parade sees some 150 floats, bands, and marching units celebrate the voyage of Christopher Columbus to America in front of lines of captivated crowds.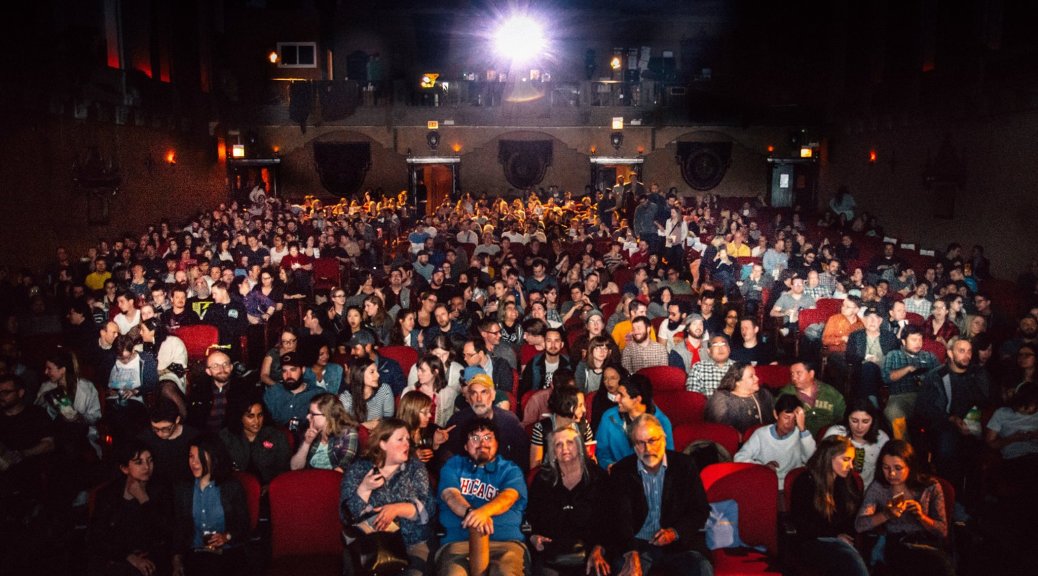 Chicago International Film Festival
16-27 October / AMC River East 21
One of the world's most prestigious film festivals play host to over 150 short and full-length films from across the globe, plus free panel discussions, and an opening night party.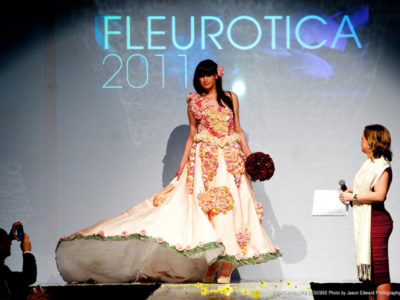 Fleurotica
18 October / Garfield Park Conservatory
An event that sees flowers meet fashion, some of the day's main highlights include a dazzling haute-couture runway show. Tickets include exotic cocktails and delicious hors d'oeuvres.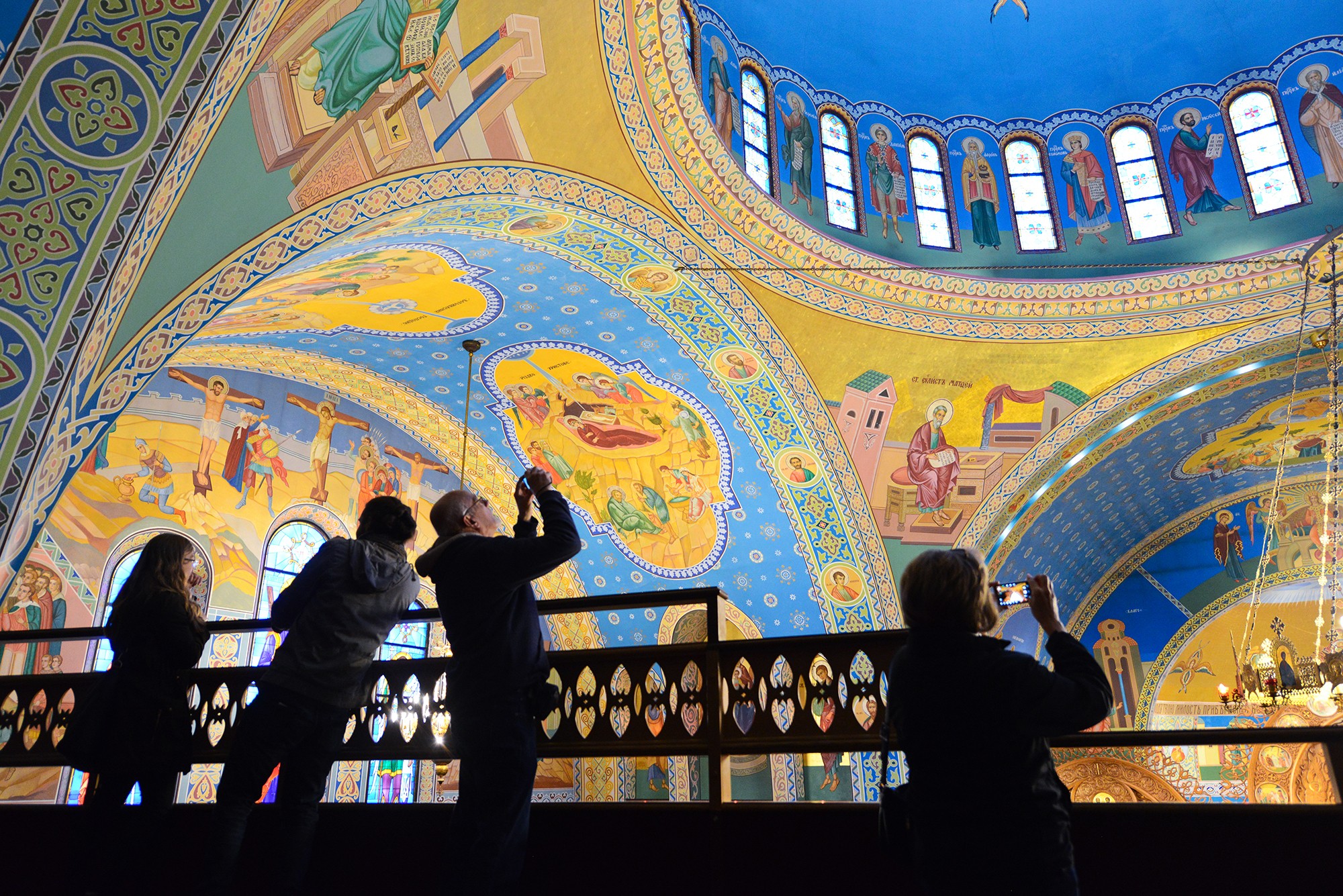 Open House Chicago
19-20 October / Venues across Chicago
For two days only, visitors to Chicago can enjoy a free and privileged behind-the scenes peek at hundreds of Chicago's most distinguished buildings, including historic edifices and modern day skyscrapers.
November 2019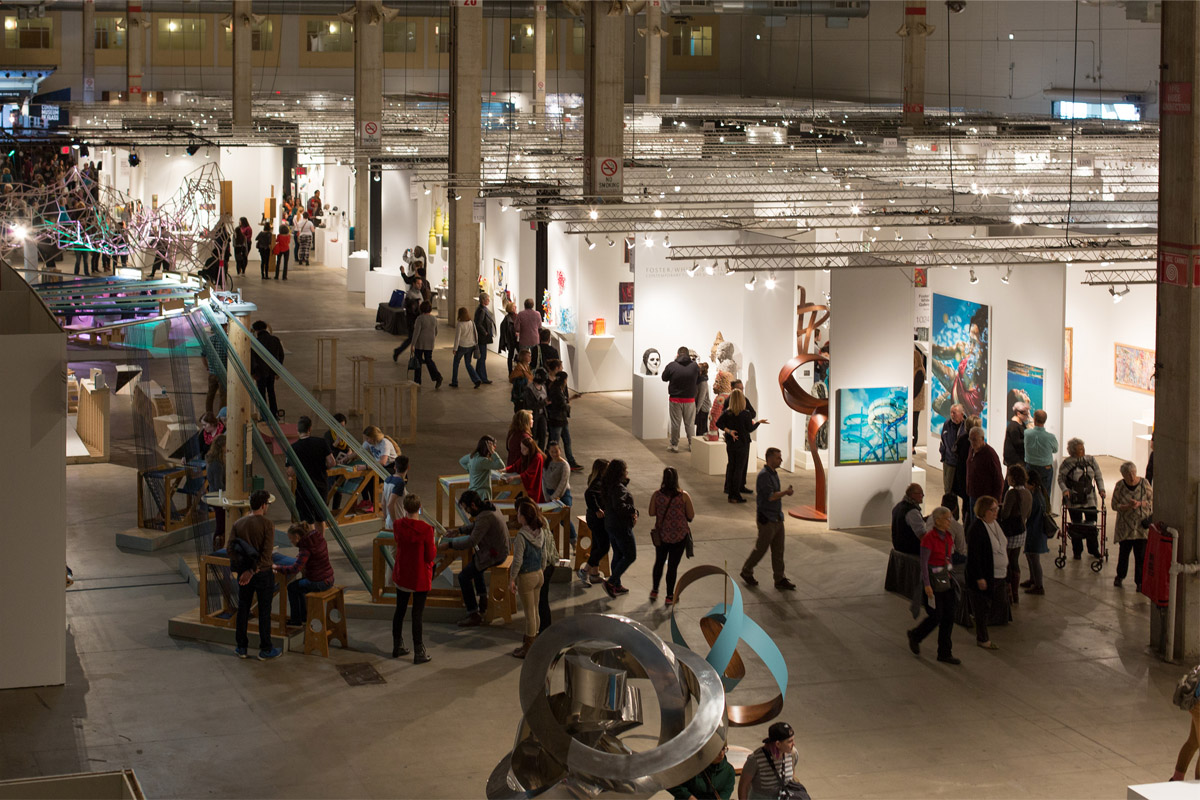 Sculpture Objects Functional Art & Design Fair
1-3 November / Navy Pier
The premier gallery-presented art fair dedicated to three-dimensional art and design, culture vultures are sure to be captivated by this 3-day event that showcases an eclectic mix of design pieces and art works.
Chicago International Children's Film Festival
1-10 November / Venues across Chicago
The largest annual festival of films for children (aged 2–16) in the world, this event features 250 films and videos screenings from 40 countries, plus post-film discussions, panels, workshops, seminars, and receptions.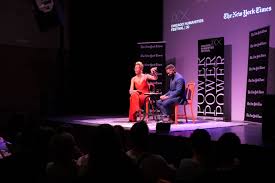 Chicago Humanities Festival
26 October – 10 November / Venues across Chicago
With a theme of "power" for 2019, this festival hosts a series of talks and events that explore the human condition, with participants including leading international thinkers, artists, and performers.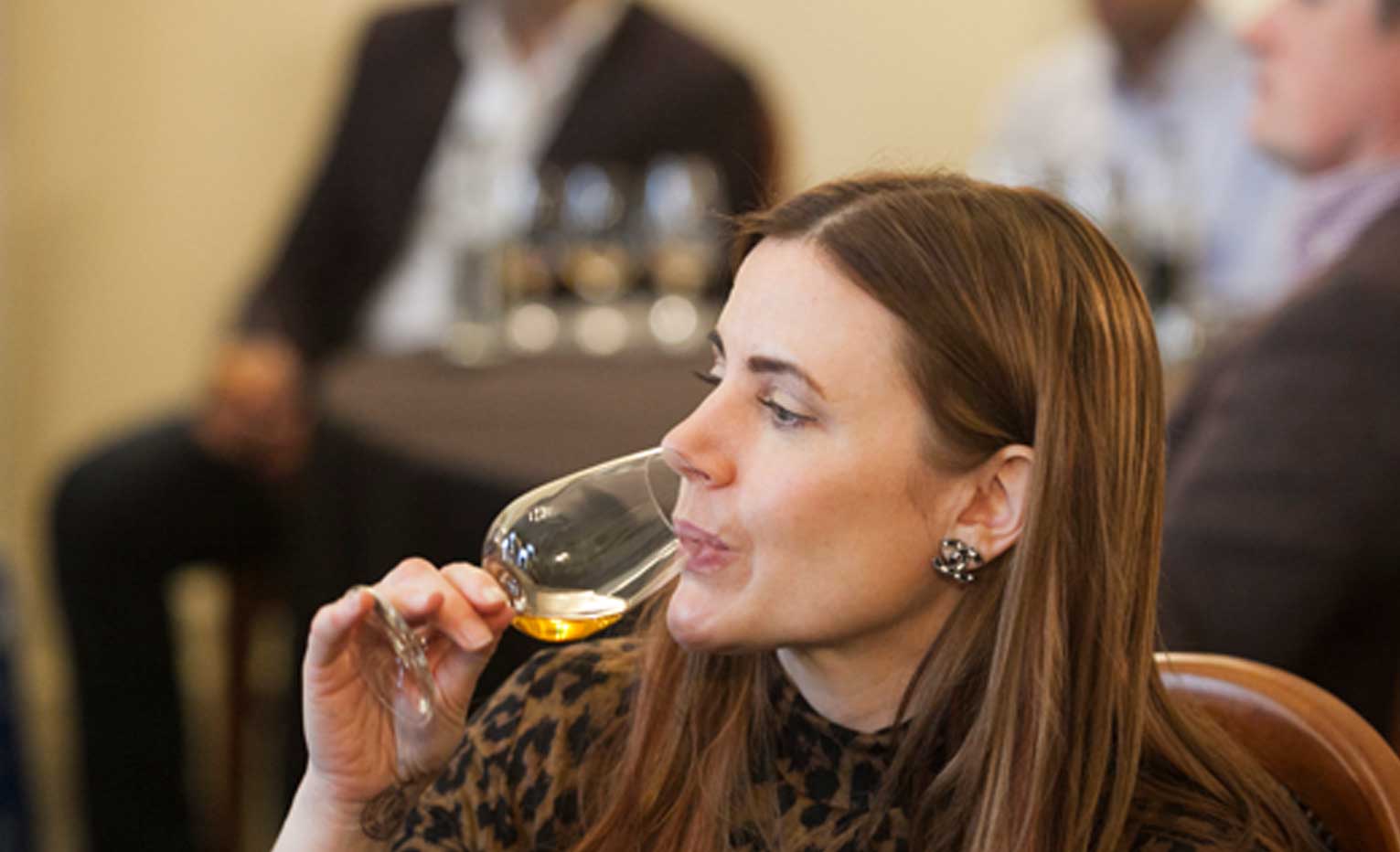 Whisky Live Chicago
7 November / Artifact Events
Chicago has a vibrant whisky scene, never more exemplified than at this annual festival. Here, a ticket entitles you to a dinner buffet, entertainment, and your own glass for sampling almost 200 different scotches, bourbons, and whiskies.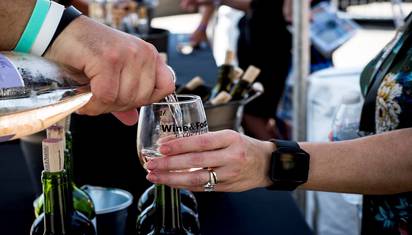 Wine & Food Experience
16 November / Soldier Field
Dedicated gastronomes can come and watch cooking demos by celebrity chefs, and sample food, wine, beer and spirits served up by local and national chefs and mixologists.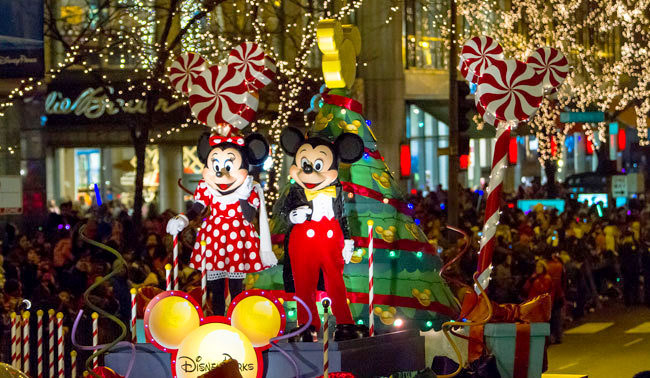 Magnificent Mile Lights Festival
23 November / Downtown Chicago
A perennial family favourite, this fun-packed tree-lighting parade stretches all the way down Michigan Avenue, culminating with a spectacular early evening fireworks display.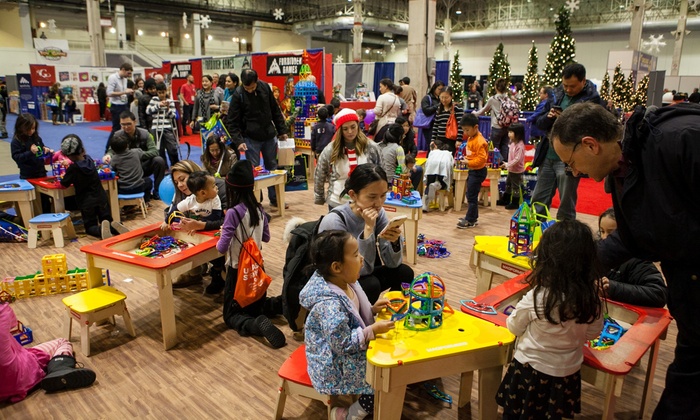 Chicago Toy & Game Fair
23-24 November / Navy Pier
Guaranteed to keep your little ones entertained for hours, this 2-day fair features an incredible selection of kids toys and games, as well as tournaments, costumed characters, and stage entertainment.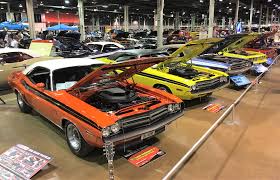 Muscle Car and Corvette Nationals
23-24 November / Rosemont Convention Center
Petrol heads flock to this indoor showcase of some 500 high-horsepower motor cars that includes several debut unveilings. There are also plenty of kids' activities to keep the little ones busy.
Thanksgiving Parade
28 November / State Street
Free to enter for everyone, Chicago's annual Thanksgiving Parade features a whole host of giant balloons, colourful and creative floats, and tub-thumping marching bands.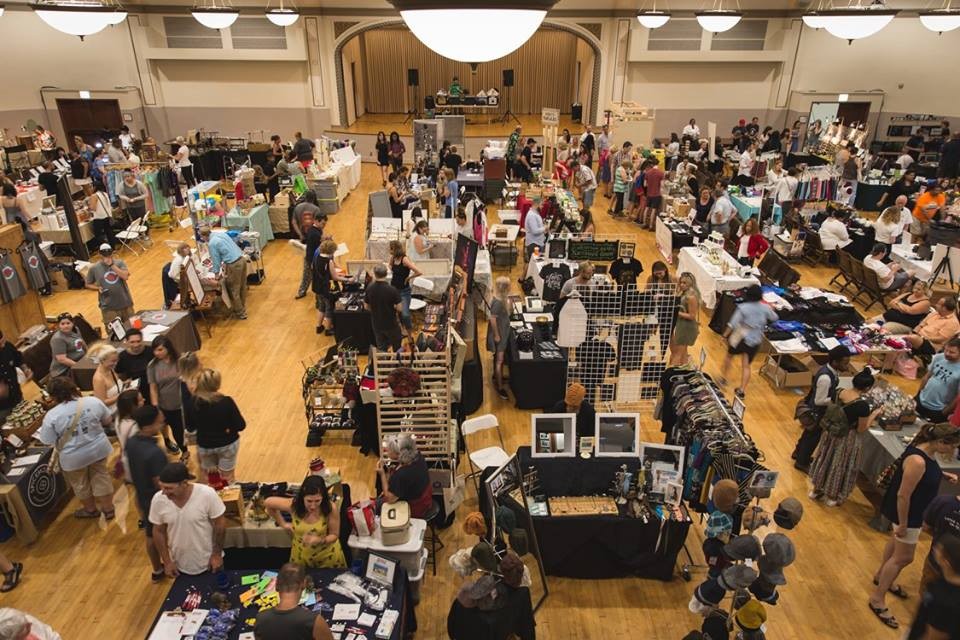 Made in Chicago
30 November / Plumbers Hall
Held three times a year, the November edition of this free-to-enter fair returns once again in 2019, with 70 vendors showcasing their locally made wares, including clothing, housewares, jewellery, food, and drink.
December 2019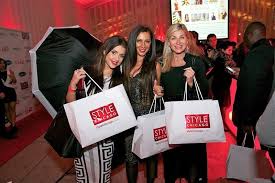 Chicago Artisan Market
1 December / Morgan Manufacturing
Peruse 100 independent vendors of food, fashion, art, and home goods at the December edition of this regular market. There's also a dedicated kids' zone to keep your little ones occupied.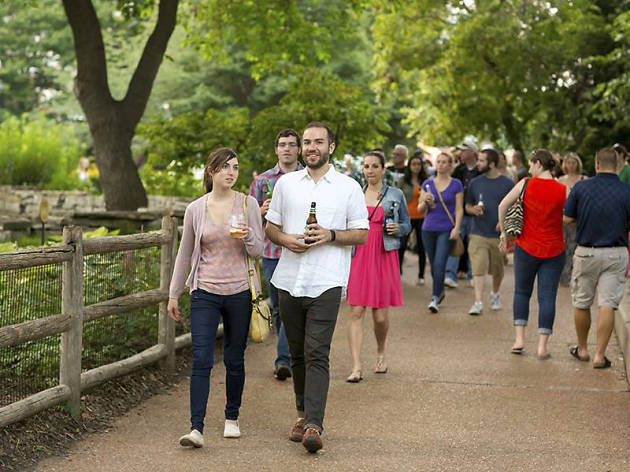 Adults Night Out
5 December / Lincoln Park Zoo
Book a babysitter, leave the kids at home and buckle up for a truly unique zoo experience for adults. There's animal chats, live entertainment and cash bars.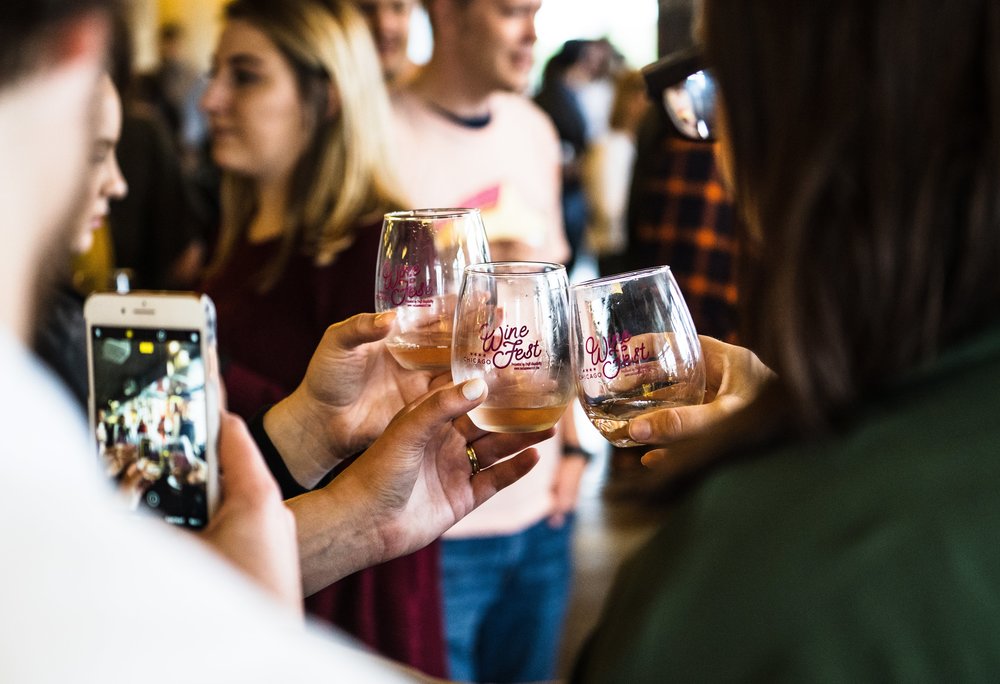 Chicago Wine Fest
7 December / Artifact Events
Chicago has a vibrant wine scene and this event gives connoisseurs the chance to sample top class wines, while listening to live music performances and tucking into mouth-watering food.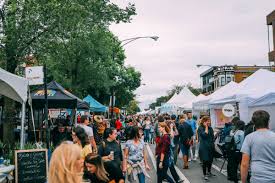 Renegade Craft Fair
7-8 December / Bridgeport Art Center
Another of Chicago's regular arts and crafts events, the festive edition of the free-to-enter Renegade Craft Fair invites visitors to shop from a wide range of independent artisans and chefs.
Julmarknad
7-8 December / Swedish American Museum
Come and savour an atmospheric Christmas bazaar featuring authentic Scandinavian food and gift items, plus traditional entertainment, at this popular two-day event.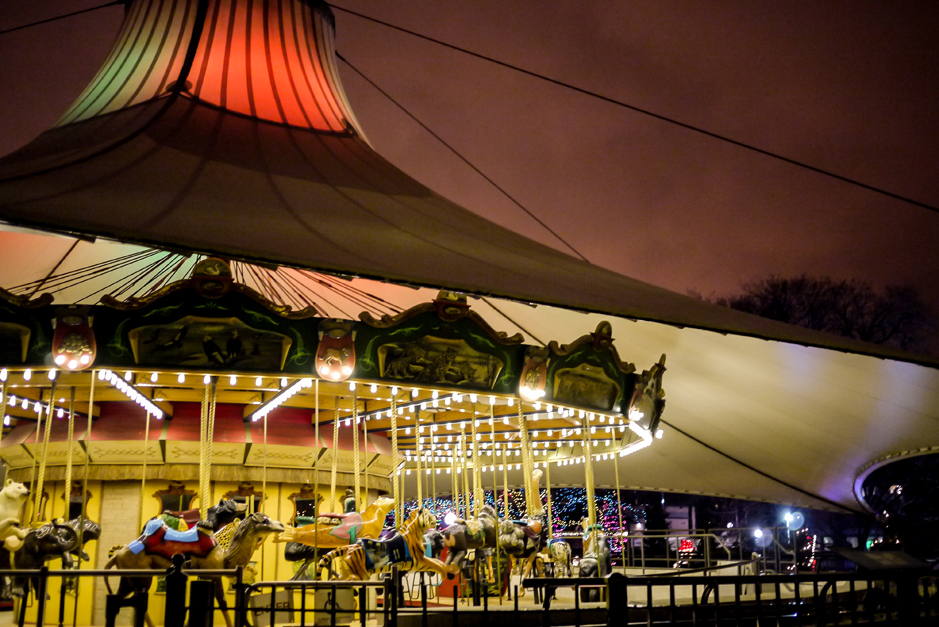 BrewLights
12 December / Lincoln Park Zoo
Bask in the glow of Lincoln Park Zoo's annual Christmas light display during an evening among the twinkling bulbs while nursing a beer from one of Chicago's acclaimed breweries. Admission includes zoo entrance and free carousel rides.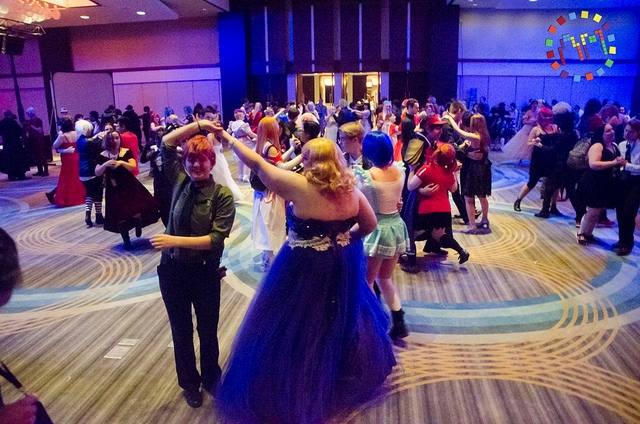 Con Alt Delete
20-22 December / Hyatt Regency O'Hare, Rosemont
This three-day event celebrates Japanese animation and so-called "nerd culture" with a variety of fun-packed games, panels, vendors, dances, and more.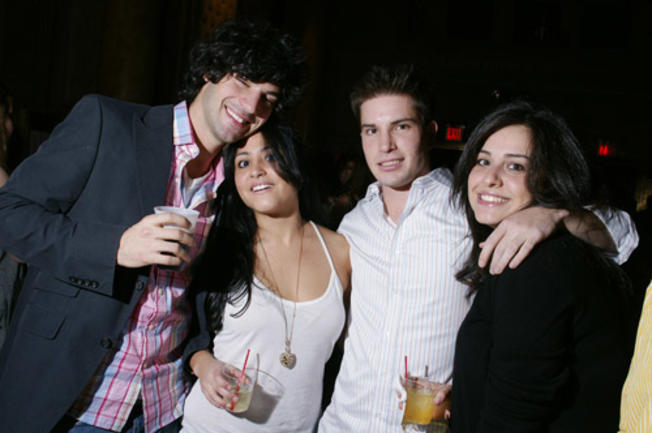 Matzo Bash
24 December / Sound-Bar
Join over 1,500 revellers for two hours of appetisers and exotic cocktails, plus DJ dance music, all spread across two floors of one of Chicago's most popular nightspots.
Ballroom Blitz New Year's Eve Party
31 December / Swissotel
See in the New Year in style at this magical party that includes an open bar, appetisers, desserts, all-night champagne, a cover band, and DJ music across multiple rooms.
New Year's Eve Fireworks
31 December / Navy Pier
Say hello to 2020 with some stunning New Year's Eve pyrotechnics at Navy Pier overlooking scenic Lake Michigan. The event is free for all and attracts thousands of fun-seekers every year.
January 2020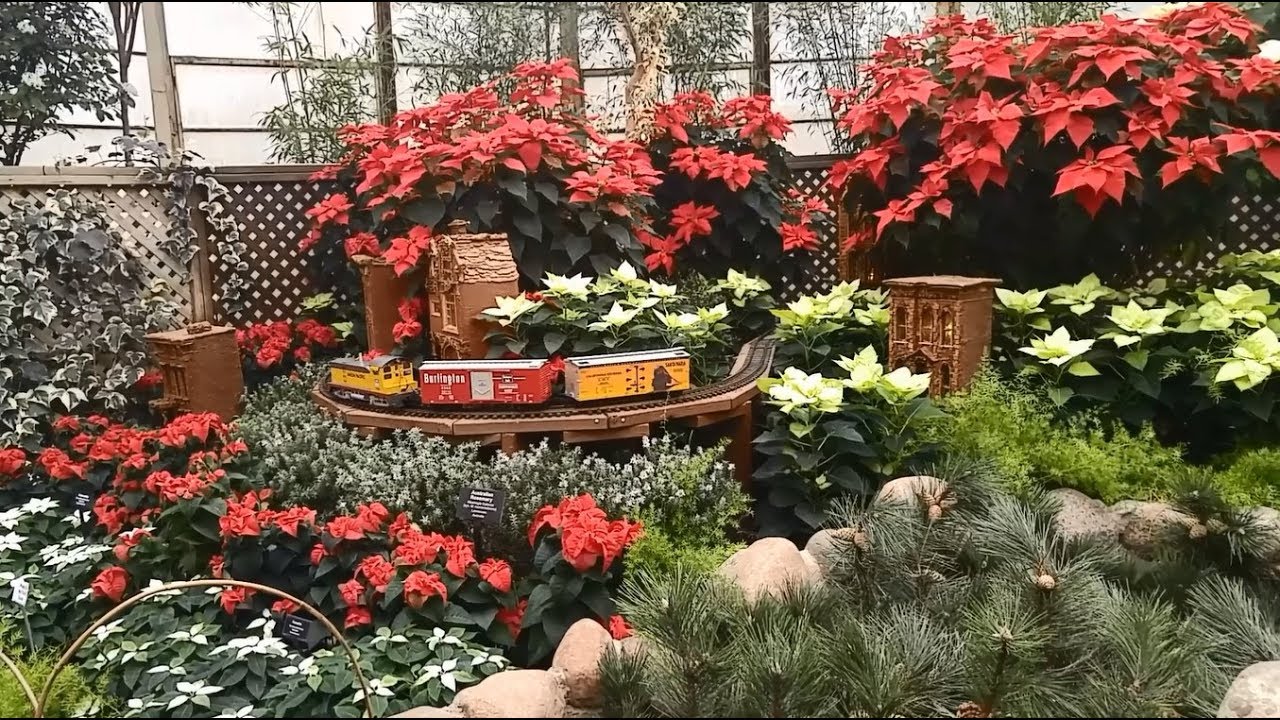 Holiday Flower Show
1-5 January / Lincoln Conservatory
A large number of intricate model trains wind their way among 700 poinsettias and a Christmas tree during this popular festive flower show. The event is free to enter.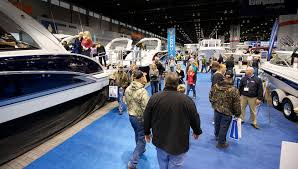 Chicago Boat, RV & Sail Show
8-12 January / McCormick Place
Boating fans can come and peruse hundreds of boats, RVs and camping gear, as well as take part in a range of seminars. There's also a trout pond for kids that will keep them entertained for hours.sta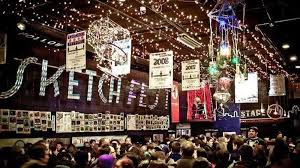 Chicago Sketch Comedy Festival
9-19 January / Stage 773
Comedy fans are in for a real treat in January with a hugely diverse choice of some 125 mirthful comedy shows to watch at the multi-stage complex, Stage 773.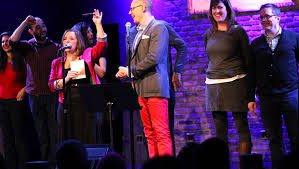 Fillet of Solo Festival
10-26 January / Lifeline Theatre & Heartland Studio Theatre
For over two weeks, literature is brought to life through a variety of solo performances and storytelling at Lifeline Theatre & Heartland Studio Theatre.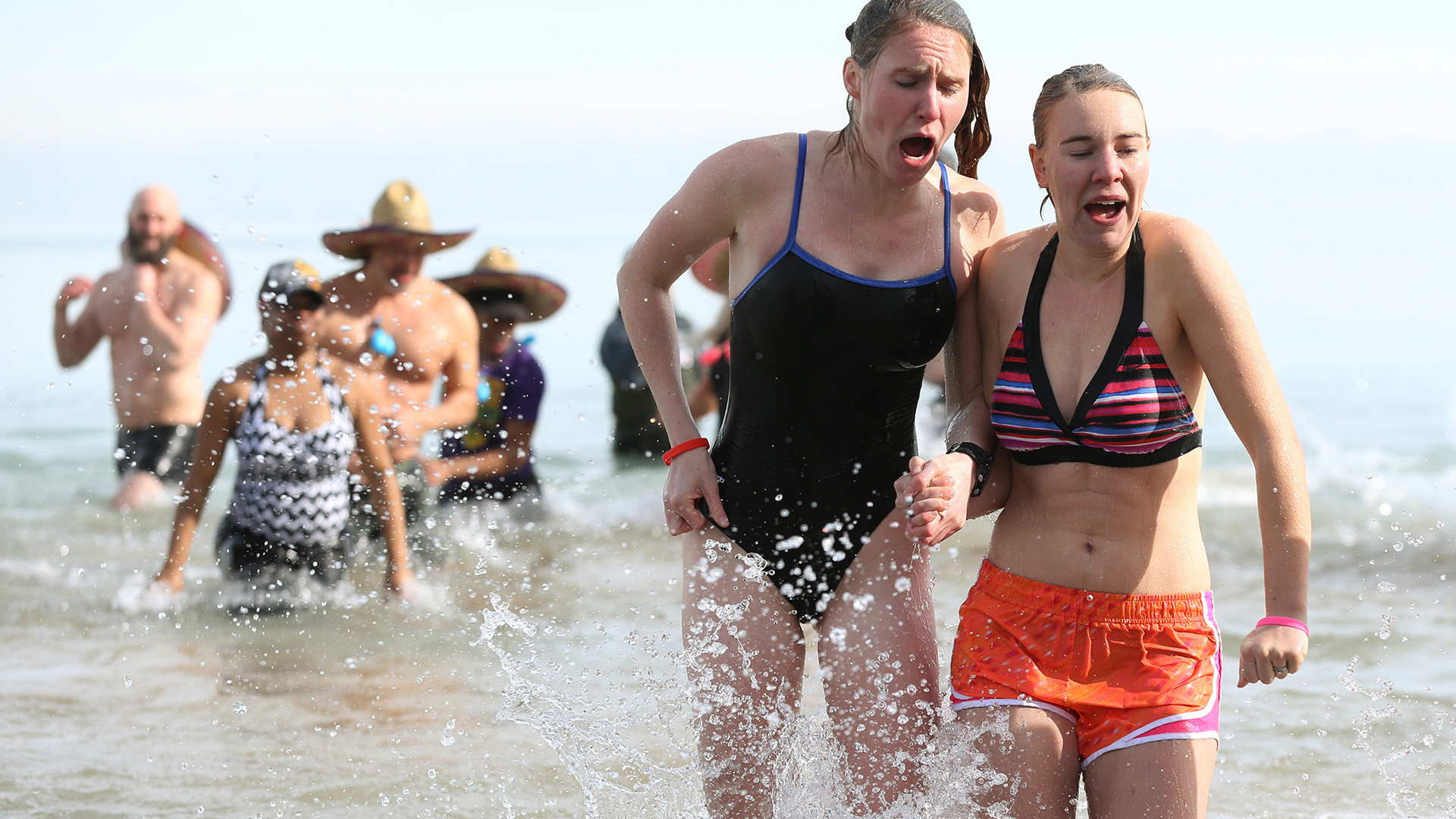 Chicago Ale Fest
11 January / Navy Pier
Come and sample some 150 American craft beers at this one-day event where you'll also find plenty of food trucks and DJ music. The festival is also repeated each June.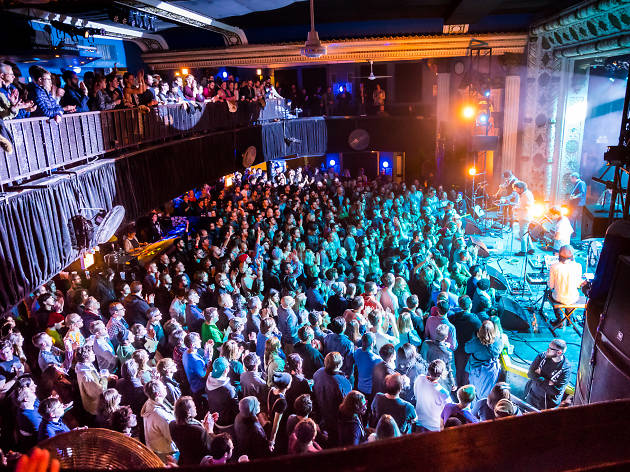 Tomorrow Never Knows
15-19 January / Venues across Chicago
Providing a valuable platform for up-and-coming local indie artists as well as acclaimed national acts, this 5-day event draws visitors from far and wide.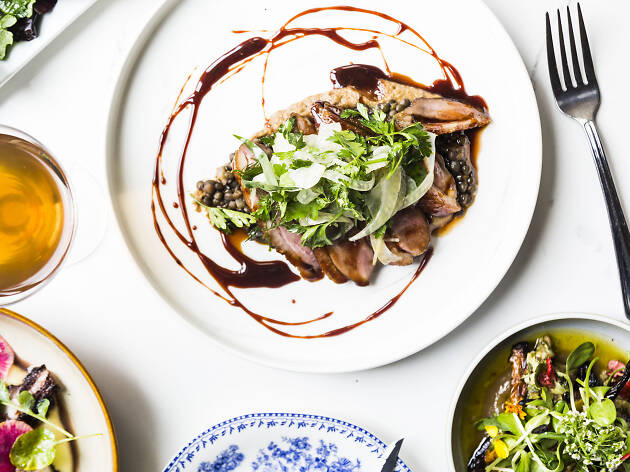 Chicago Restaurant Week
24 January – 9 February / Venues across Chicago
Nearly 400 restaurants take part in this week-long foodie celebration, which sees the city's eateries offer special dishes and deals for a conveyor belt of hungry patrons.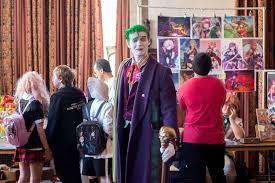 Uchi-Con
25 January / Ida Noyes Hall, University of Chicago
Featuring gaming, cinema, Asian culture, vendors, speakers, panels, and workshops, Uchi-Con is a veritable mecca for Asian pop culture fans in Chicago and beyond.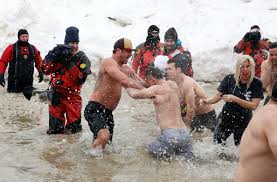 Polar Plunge
25 January / Oak Street Beach, Lake Michigan
Intrepid types take the icy Polar Plunge into Lake Michigan for charity at Oak Street Beach, followed by a fun-filled after party. Spectators are free to watch from lakeside.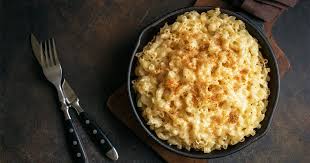 Mac & Cheese Crawl
25 January / River North
A ticket to Mac & Cheese Crawl gets you seven mac & cheese servings, drink specials, giveaways, and more in River North. The crawl is for ages 21 and up.
February 2020
Lunar New Year Parade
2 February / S. Wentworth Avenue
The free-to-watch Lunar New Year Parade features lion and dragon dances, marching bands, and floats all the way along S. Wentworth Avenue, from 24th Street to Cermak Road.
B-Fest
7-8 February / Norris University Center, Evanston
Billed as "the BEST of the WORST movies ever," this quirky two-day festival screens a diverse mix of low-budget movies, complete with audience participation.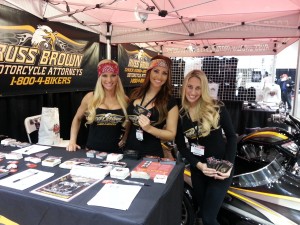 International Motorcycle Show
7-9 February / Rosemont Convention Center
Come and discover sport bikes, dirt bikes, scooters, ATVs, expert advice, live entertainment, family activities, and plenty more at the this immersive annual motorcycle show.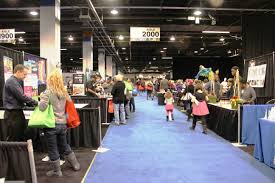 Chicago Travel & Adventure Show
8-9 February / Rosemont Convention Center
Travel enthusiasts can meet and engage with an assortment of industry experts and vendors at this two-day travel and adventure show. Children aged up to 16 go free.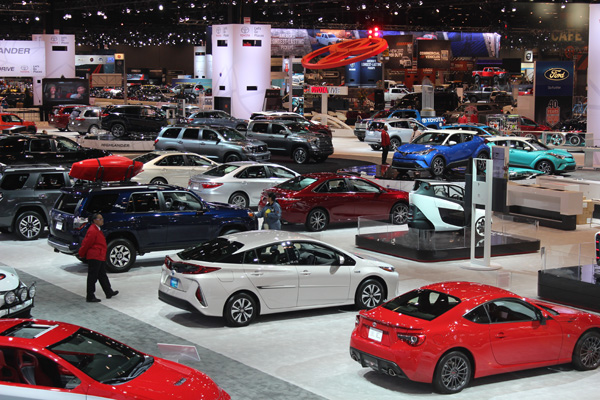 Chicago Auto Show
8-17 February / McCormick Place Convention Center
Come and admire nearly 1,000 brand spanking new vehicles by global carmakers at one of the car industry's most eagerly awaited annual events.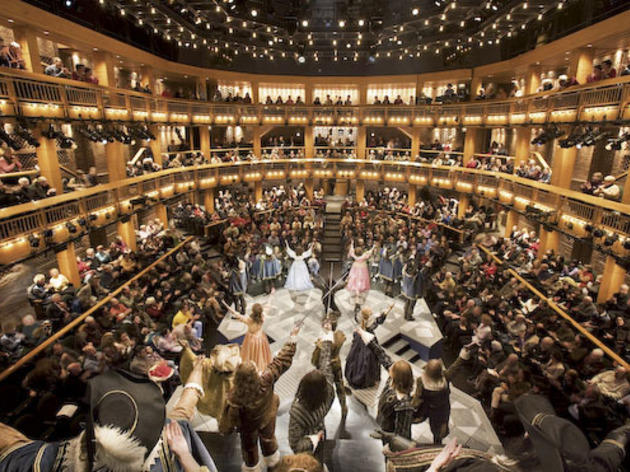 Chicago Theater Week
13 – 23 February / Venues across Chicago
Theatre fans will be in their element for 10 days in February as they get to choose from more than 100 plays, with discount tickets available for the occasion.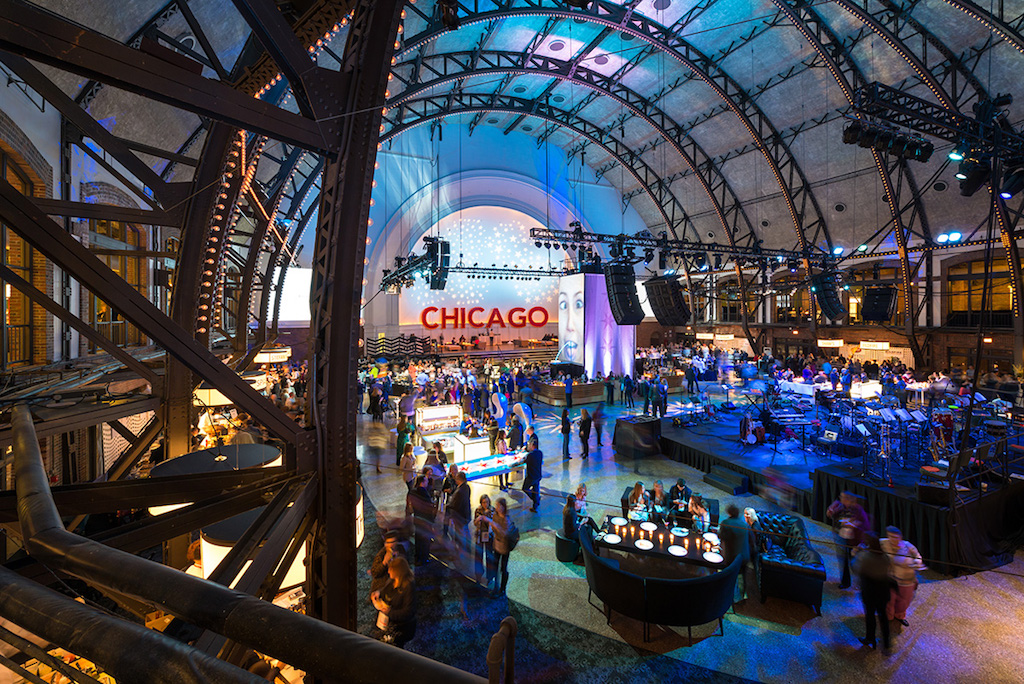 Cider Summit Chicago
22 February / Grand Ballroom, Navy Pier
Taste 150 artisanal ciders hailing from across the world, along with delectable food samples in the Grand Ballroom at Navy Pier. The event is open for ages 21 and up.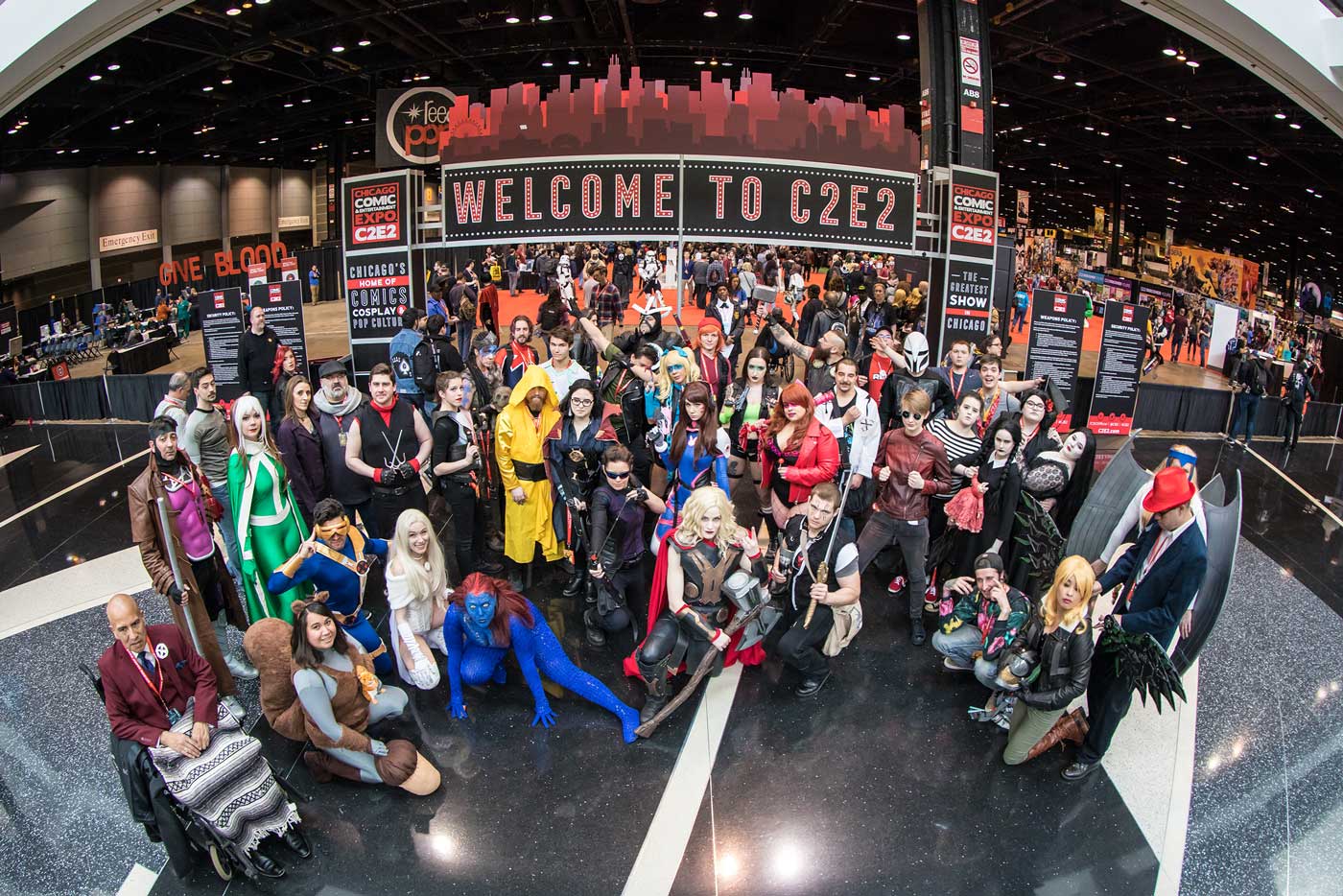 Chicago Comic and Entertainment Expo
28 February – 1 March / McCormick Place
A major event on the comic industry's annual calendar, this convention brings together fans of comics, graphic novels, anime, manga, video games, toys, movies, and pop culture.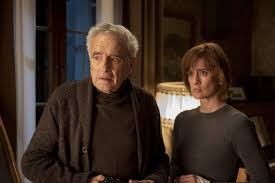 Chicago Jewish Film Festival
28 February – 15 March / Venues across Chicago
Celebrating the contribution of Jewish-themed and produced movies to the silver screen cannon, this festival offers screenings of over 40 films, often followed by talkbacks.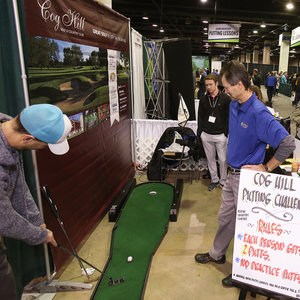 Chicago Golf Show
28 February – 1 March / Rosemont Convention Center
Hit balls with the golf industry's latest clubs, take one-on-one full swing and putting lessons from professionals, listen to presentations, and shop for golfing gear at this popular annual show.